Fully understood.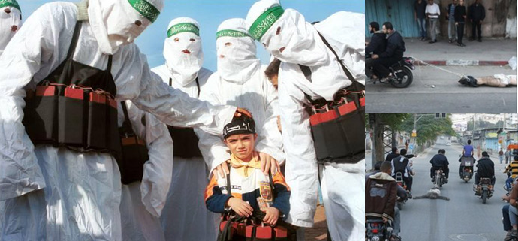 Haniyeh: Disarmament of Hamas not negotiable
Former Hamas Prime Minister Ismail Haniyeh vowed on Saturday that Hamas would not disarm. Speaking at a news conference in Gaza City, he said disarmament was non-negotiable, "not for the rehabilitation of Gaza" and not "for anything."
The armed resistance was legitimate, he said, and would continue "until Palestine is set free." He assured the Palestinian people that weapons were raised only against the "Zionist occupation."
Taking his cue from Hamas political bureau chief Khaled Mashaal, who on Friday said that face-to-face talks with Israel are not on the agenda, Haniyeh stated there would be "no direct negotiations with the Zionist enemy."
He also called on the Palestinian Authority to reexamine its policy towards negotiations with Israel.
Earlier, Haniyeh called on Abbas to sign the founding treaty of the International Criminal Court known as the Rome Statute, in order to prosecute Israeli leaders for war crimes against the Palestinians. In a statement on Friday, Haniyeh urged Abbas not to abandon the rights of the Palestinian people and to bring Israel to justice for this summer's assault on Gaza.