Only this will, naming the enemy, Islam, stifling their efforts in the West with no acquiescence to sharia and Islamization, and bombing the crap out of their active violent agents of mohamed's terror.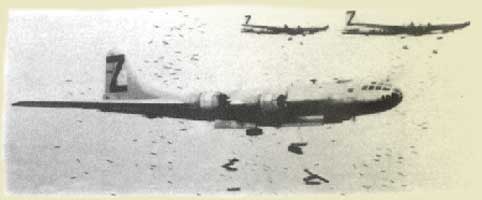 Countering Extremism Will Never Defeat Jihad
Written by: Diana West
Sunday, September 07, 2014 5:17 AM 
This week's syndicated column is posted late due to a wonderful trip I took to Charleston, S.C., to speak about American Betrayal  at the 71st conference of the American Association of Physicians and Surgeons. These doctors are also history buffs, I can personally attest, having signed and sold (out) about 60 books after my talk!
Here is the column, "Countering `Extremism' Will Never Defeat Jihad" (which seems to be okay with our elites):
It's just seven minutes of airtime out of millions since 9/11, but a recent segment of "The Kelly File" on Fox News bears notice. It's as good an example as any of the state of paralysis that still afflicts the public square since jihad struck Manhattan and Washington, D.C., 13 years ago. We have mourned our dead, fought wars, rebuilt cities, but something still is missing. That something is informed talk about Islam. Frank discussion of the Koran and Muhammad. Without it, there is no stopping the jihad that is shutting down Western civilization.
Host Megyn Kelly interviewed Maajid Nawaz about the Islamic State (ISIL), the latest Muslim horde on a jihad to establish a "caliphate" (pan-Islamic regime) based in sharia (Islamic law). Nawaz could be considered a defector from Hizb ut-Tahrir, one of the revolutionary Islamic groups, some violent, some removed from violence, dedicated to the establishment of a caliphate based in Islamic law, from al-Qaida to the Organization of Islamic Cooperation (OIC).
Nawaz said goodbye to all that in 2007, he says. In 2008, he and fellow defector Ed Husain founded Quilliam, a British "counter-extremism" foundation named for William Quilliam, a 19th-century British convert to Islam. Abdullah Quilliam, as he became known, opened the first British mosque on Christmas Day, 1889. "Co-exist," right? It's no stretch, however, to imagine Sheikh Quilliam at home in Hizb ut-Tahrir as a fatwa-issuing advocate of the caliphate and sharia both. He also issued a fatwa prohibiting Muslims from fighting for or assisting Britain ("contrary to the sharia"), then fighting Muslim tribes in the Sudan.
Scholar of Islam Andrew Bostom first brought these fatwas to my attention, but they are now accessible on Abdullah Quilliam's Wikipedia page. Should we take a "counter-extremism" think tank in Quilliam's name seriously? Could the name have been a mistake? Or is it a joke on gullible infidels? A wink to stealth jihadists?
This piqued my interest in Kelly's Nawaz interview. Zeroing in on the ISIL beheading of Steven Satloff, she asked: "Where does their thinking come from? … The first reaction many here in the United States and around the world had was these people who are doing this are psychopaths."
Really? Such mystification wasn't my first reaction. I know where their thinking comes from. It comes from Islam. Who doesn't know that but the highly educated and politically empowered? Not for nothing does the immutable Koran say (Surah 47, Verse 4): "Therefore, when ye meet the unbelievers, smite them at their necks," among other directives of open-ended jihad. Then again, take the life of Muhammad, Islam's "perfect man." He followed his jihad campaign against the Qurayzah, a vanquished Jewish tribe, by beheading all of the 600 to 900 men in the tribe, setting the example for Muslims through the ages. Mohammed also condemned the tribe's women and children to slavery, keeping some women for himself and his companions, which, bonus, set an example of jihad sex slavery.