More religious outreach.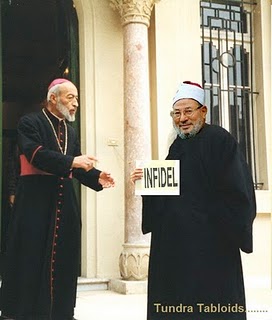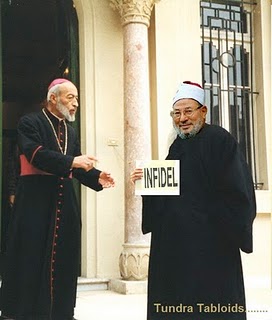 This is something that the pro-Islamonazi Lutheran Church EAPPI organization, and its (Finnish speaking) mouthpiece agitator, Bishop Munib Younan, would have you not know anything about. This is how former Christian majority held Bethlehem was turned into an Islamic hell hole.
H/T: Gaia
Muslims Harassed Them for Years and Set Fire to Their Property. Now These Jerusalem Christians Have Finally Been Forced to Close Their Church
Pastor Steven Khoury of the Calvary Baptist Church, which is affiliated with the Evangelical Christian Holy Land Missions, told Morning Star News that despite the setback, he is determined to continue operating in Jerusalem.
"I believe in being persistent, and I believe in holding your ground and standing strong," Khoury said. "I believe in the message so strongly I am willing to risk my life. Our members are willing to risk their lives by continuously coming to the same location. I believe still that people will see that we are committed just like they are in their religion, and we are willing to die for our faith just as they are as well."
On his radio show last year, Glenn Beck warned that the Jerusalem congregation might soon be "homeless," because "no one is willing to rent to the Christians."
In 2011, Khoury – who Beck described as a friend – stepped in at the last minute to speak at Beck's "Restoring Courage" event in Israel after a Muslim who had been originally slated to deliver an address pulled out following Palestinian death threats to his family.
"I'll never forget meeting this guy, " Beck said last year of Khoury. "Such a remarkable hero."