All too typical pattern.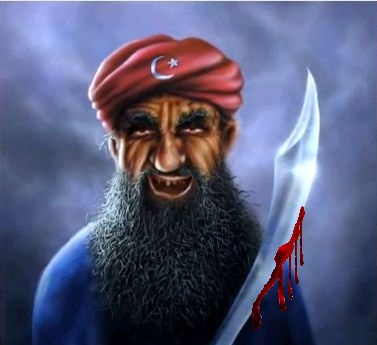 After being a socially active student, a former university friend notes Collin "moved back home (to Calgary) and started to be hardcore Muslim."

That "hardcore" ideology has characterized Collin's social media presence, as just two months ago he tweeted "Victory or Shahada (martyrdom) in the end win win."
Canadian Brothers Latest in Islamic State's 'Foreign Legion'
Foreign jihadists continue to flock to Islamic State, as two recent converts abandon university social lives for 'victory or martyrdom.'
By Dalit Halevy, Ari Yashar
First Publish: 9/2/2014, 10:18 AM
(Illustration)
Thinkstock
Further testimony has been brought regarding the powerful recruitment pull of the Islamic State (IS, formerly ISIS) on the West, as two young Muslim converts from Canada have been identified in the ranks of the extremist terrorist group.
The brothers Gregory and Collin Gordon of Calgary recently converted to Islam, taking the names Abdul Malik and Khalid. Between 2011 and 2012, they lived in the same apartment that Damian Clairmont and Salman Ashrafi once lived in; the two both died fighting for IS.
Sources in the Calgary Muslim community told the Canadian CBC News that the two brothers disappeared in late 2012 – the same time that Calirmont and Ashrafi left for Syria – and since then the two have posted photos of themselves in military fatigues.
The radicalization of the brothers has left many who knew them perplexed; Collin was a student in the Southern Alberta Institute of Technology (SAIT) and Thompson Rivers University (TRU) where he studied business.