Loser in blue spotted.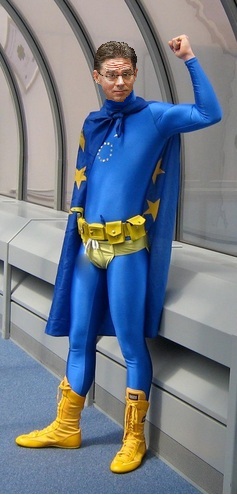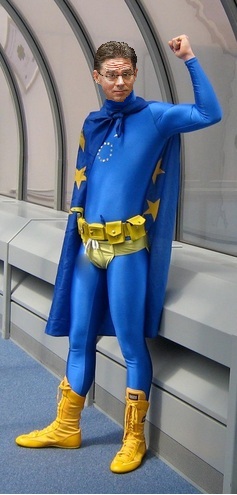 All it means is that the average citizen is that much more removed from their sovereign freedom and individual liberty.
NOTE: The Finnish fake media will be delivering kudos and high fives, as the people become more enslaved than ever before.
EU source: Ex-PM Katainen to become "super commissioner"
European Commission chief Jean-Claude Juncker will name up to seven new commission vice presidents this week. Former Finnish Prime Minister Jyrki Katainen has been tipped to become one of them, in effect taking on the role of a "super commissioner", according to an EU source.
Teija Tiilikainen of the Finnish Institute of International Affairs has pointed out that although they appear to be many, the veeps are the president's closest right hands. Yle's Brussels correspondent Maria Stenroos said that ex-PM Katainen may be up for one of the EU's most important vice presidencies and could assume responsibility for growth and employment matters. He will in effect coordinate different commissioners with economic portfolios.
"His job will be to keep the economy together," Stenroos said.
Growth and employment have become part of the new mantra in EU circles, as the grouping struggles to restore stable economic growth. FIIA director Teija Tiilikainen also sees Katainen taking on a major EU role.
"Although there are many vice presidents, by definition they are the president's closest advisors in the commission. Depending on what's agreed between the vice president and the president, the former could get a highly visible role at the head of the commission," Tiilikainen said.
"Growth and employment are part of Katainen's background and in terms of the EU it is an extremely important area. It will be a demanding assignment," she added.
However the think tank director pointed out that the role of the vice president isn't clearly defined in the commission's procedural rules but is agreed on the basis of the whole setup. Different vice presidents may therefore have different levels of influence, power and visibility.
EU commission vice presidents will be announced during the course of this week. Katainen has so far held a temporary position as commissioner since mid-July, replacing Olli Rehn as Economic and Monetary Affairs commissioner.