Good riddance.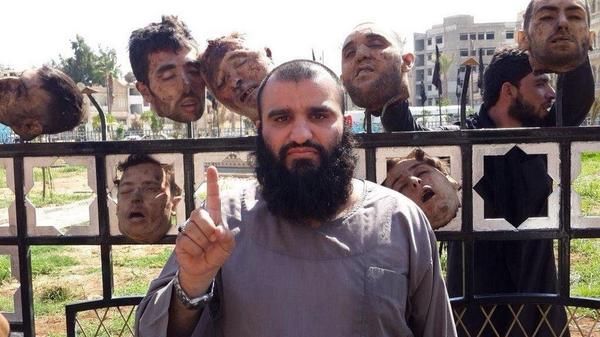 Internationally Known Dutch Jihadi Killed
According to Kurdish sources, Dutch Jihadist Khalid K. has been killed near Mosul, Iraq. He operated under the name Abu Abdelrehman al Iraki. He became internationally known when he posted pictures of himself on the internet, holding up a severed head.
In the Netherlands, Khalid K. regularly frequented the Abou Bakr Assadik mosque in his home town of Almere.
He was put under surveillance by AIVD, the Dutch intelligence service, and in 2011 was arrested as a terrorism suspect. After fourteen days, Khalid K. was freed. Thereafter, he departed for Syria, where he initially joined Juhbat al Nusra, and then subsequently joined ISIS.
H/T: BNFTN via Elsevier.nl