.
First of all,  a qualifier,  Gershon Baskin is a Leftard maroon, but in this rare case he just might have it right.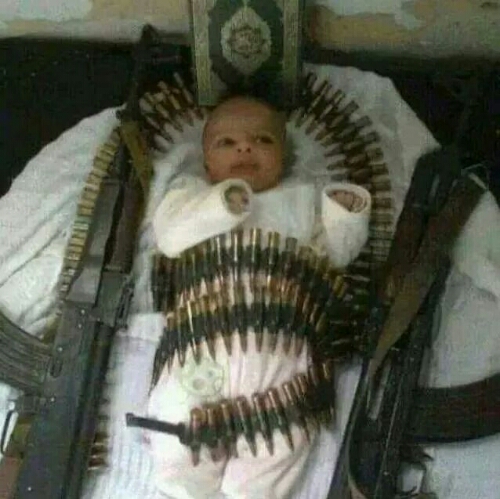 Israeli Analyst: Hamas Has 3,000 Elite Soldiers Ready to Die in Suicide Attacks on Israel
An Israeli analyst told CNN's Wolf Blitzer Friday morning that he received information from reliable sources that 3,000 Hamas elite soldiers told their families goodbye and appear ready to carry out suicide attacks on Israel.
Middle East analyst Gershon Baskin said that all the fighters were equipped with suicide vests and that they had expected to die in terrorist attacks.
Abu Obeida (R), the official spokesperson of the Palestinian militant group Ezzedine al-Qassam brigade, the armed wing of Hamas, give a press conference on July 3, 2014 in Gaza City. Islamist Hamas movement, whom Israel has blamed for the kidnap and murder of the three teenagers in June, said it held Netanyahu's government directly responsible for the killing of Abu Khder. 'You will pay the price for your crimes,' it said.
Baskin spoke just hours after a Hamas suicide attack, believed to have been conducted by the group's militant wing Ezzedine al-Qassam brigade, killed two Israeli soldiers. During the surprise Hamas attack, which happened two hours into the 72-hour agreement for a cease fire, the militants captured an Israeli officer.