Lard Achmed unavailable for comment.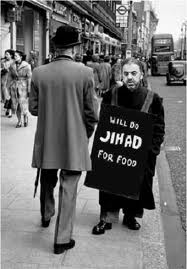 LONDON MAYORAL FRONTRUNNER'S FRIEND JAILED FOR AL QAEDA FUNDRAISING
Sadiq Khan MP, who is expected to get the Labour nomination for Mayor of London, is facing further questions over his links to a terrorist who was given 12 years in prison on terror charges yesterday. Mr Khan is accused of being a friend of Babar Ahmed who was handed the sentence after he admitted fund raising for Al-Qaeda.
Khan was a vocal member of the campaign to free Ahmed after he was arrested in London accused of conspiracy and providing material to support to terrorism, specifically raising money for Al-Qaeda online. They both grew up in Tooting in South-West London, where Khan is now the local MP.
For years both men had insisted Ahmed was innocent as he fought extradition to the United States of America, but once he arrived in America he immediately pleaded guilty. It is unclear what Khan knew about Ahmed's guilt but it he did visit him at least once when he was in a British jail.
This visit is publicly known because it was revealed in 2008 that the British Security Service MI5 had bugged the conversation. This caused controversy in Britain as it is highly unusual, and prohibited for security services to eavesdrop conversations between MPs and their constituents.
Ahmed was never thought to be violent but he did use his position as an IT expert at the prestigious Imperial College, London to raise money for Al-Qaeda.  He operated the now defunct Azzam.com family of websites, established to spread jihad in 1996. At one time he was seen as a pivotal figure in the project to radicalise young British Muslims.
At his hearing in New Haven, Connecticut, the judge said she was struck by the impact the war in Bosnia had on Ahmed. He had gone to the country aged 18 and became committed to Jihad shortly afterwards.
More here. H/T: Buck