Kafkaesque……..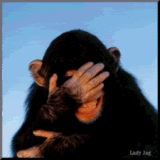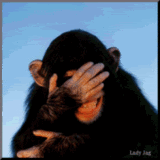 Brussels unveils its latest idea to win over the British public: An official 'European sash' for MEPs 
Gold tasselled cloth ribbon emblazoned with the EU flag to be worn by MEPs
UKIP deputy leader Paul Nuttal ridicules EU pomposity as 'beyond parody'
Comes after Farage turned his back as the official EU anthem was played
Brussels was the butt of further mockery today after unveiling an 'official sash' for the European Parliament.
The golden-tasselled cloth ribbon, emblazoned with the EU flag, was announced via an email sent to MEPs yesterday.
Europhile members of the public can also buy the azure sash for an eye-watering £107.
The new European sash can be bought by members of the public for £107, but has been ridiculed by UKIP MEPs
The revelation that the EU is developing its own Parliamentary uniform, comes after UKIP MEPs turned their backs on the European anthem at the opening of the new EU Parliament.
When the new parliament met in Strasbourg last week, it was officially opened with a military ceremony conducted by the Franco-German Eurocorps battle group.
To Nigel Farage's fury, the battle group raised the European flag to Beethoven's Ode To Joy – the EU's official anthem.
Paul Nuttall, Ukip's deputy leader, ridiculed the development.
He said: 'These people are so pompous they are beyond parody. Just how silly would you feel walking about town in an official European Parliament Sash?
'I can safely say they will not become the must-have fashion item this season.'
But the new European sash was defended by European officials – many of whom want to see more pomp and ceremony in Brussels.
'Why shouldn't our MEPs dress up too? This is the world's first transnational parliament and it is special,' an official told the Telegraph.
An email obtained by the newspaper read: 'Please note that the design of the sash was made in agreement with the Protocol Service of the EP. In this regard, this is considered to be the official EP sash.'
The official piece of clothing, made by the Mauquoy Medal Company, is available at www.epsash.eu.