Obama's response:
Remember, Obama has taken great strides in alienating the single most effective state against Islamic jihadis, our long standing ally, Israel. Instead, he's palsy walsy with Turkey's Islamic fundamentalist PM, Erdogan.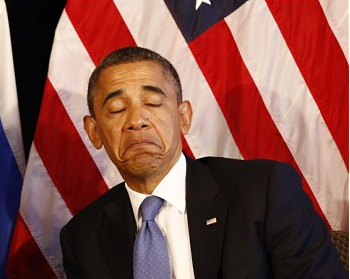 Israel, Gold said, has "a great deal of knowledge about the spread of jihadist organizations, and when you learn the patterns in parts of Africa and Europe, it may have applications in other parts of the world."
JCPA analyst: 1,000 Chinese jihadists training in Pakistan
Islamic Jihad members 

Photo: REUTERS
Some 1,000 Chinese jihadists are receiving military training at a base in Pakistan, as an indeterminate number of Chinese nationals are already fighting inside Syria, Jacques Neriah told a top-flight delegation from China visiting the country.
Neriah, a Middle East analyst at the Jerusalem Center for Public Affairs (JCPA) who was formerly foreign policy adviser to Prime Minister Yitzhak Rabin, presented material to his guests on the role of thousands of Chinese jihadists in the Syrian civil war, as well as on the involvement of volunteers from Uzbekistan and other Central Asian states surrounding China.
What makes the existence of a training camp in North Waziristan in Pakistan even more interesting from a Chinese perspective, is that China and Pakistan are allies.
The 10-person Chinese delegation includes several participants from the Central Party School (CPS) of the Communist Party's central committee, which has served as a training ground for China's top leadership, including its president, Xi Jinping.
The delegation arrived at the beginning of the week to take part in a symposium organized jointly by JCPA and SIGNAL, the Sino-Israel Global Network and Academic Leadership, and to discuss joint Israeli-Chinese interests in the Middle East.
JCPA head Dore Gold said that in understanding the operations of al-Qaida and its "franchises" operating around the world, it was necessary to keep in mind the groups' strategies, as well as the fact that "there are certain risks" when the volunteers fighting in Syria return home.