Kick these 7th century antisemite throwbacks out.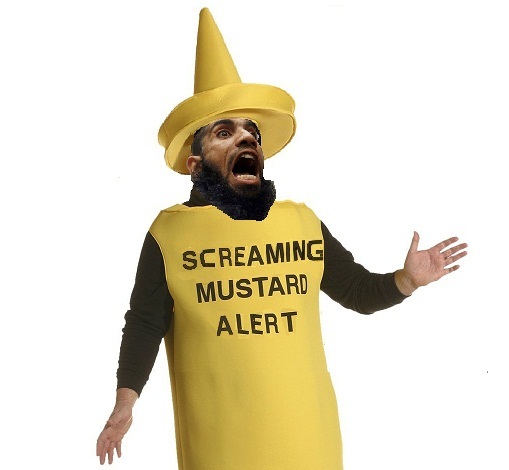 The imam in question ( AND disciple of Ayatollah Ruhollah Khomeini and supporter of Moqtada Al-Sadr) is the very same heznazi (hezbollah) who regularly calls for the destruction of Israel. So this piece of crap  is more worried over burnt paper than in flesh and blood people. How Islamic.
(UPDATED)

 Qurans burned at Dearborn mosque; imams consider new law
DEARBORN — Several Qurans were burned in front of a mosque at about noon Tuesday in possible connection with anti-Islam Pastor Terry Jones' expected visit to the city Saturday.
The three copies of the Quran, Muslims' holy book believed to be the word of God, were set on fire and left to burn at the curb in front of the Karbalaa Islamic Educational Center, 15332 W. Warren Ave. The imam of the mosque, Sheikh Husham Al-Husainy,  confirmed that the incident occurred and that police are investigating. Al-Husainy said he met with public safety officials Thursday including the FBI and the city's police chief. "I've been in this mosque for 20 years, and this never happened," he said. "It's the first time." The mosque is the center of Dearborn's Iraqi Shi'a community and is often visited by people interested in its history. Al-Husainy said visitors come each week and for group tours. People were beginning to gather for the afternoon prayer when they saw a fire in front of the mosque, he said. When they went to put it out, some people trying to use their bare hands, they saw it was copies of the Quran, he said. A group of local imams convened Thursday at the Islamic Institute of Knowledge in Dearborn to discuss how to handle the situation. Although a connection of Jones' visit was not confirmed in this incident, the imams discussed his visit and agreed to continue to ignore it. Jones said the Quran burnings had no direct connection with him or his organization, Stand Up America Now.
More here. H/T: Weasel Zippers