Of course Erik did, because he's a moron, and Sweden is not a normal Western state.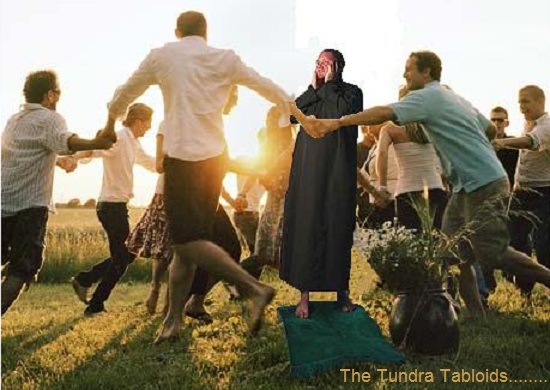 Yeah, celebrating "National Day", but for whom and for what?
Integration minister celebrates National Day in mosque
As National Day celebrations continued on Friday, the government's Intergration Minister, Erik Ullenhag, was at a Malmö mosque to spread his message that the day was for all members of society.
Before travelling back to Stockholm to visit Rinkeby, another largely immigrant suburb, Erik Ullenhag of the Liberal Party gave a speech at a mosque in the Rosengård area of Malmö.
"For me, National Day is both a day for the old and the new. It is both meatballs and houmous, and the Islamic Centre is part of a new Sweden," he said.
Swedish Radio's local channel in Malmö reported that several hundred people gathered after Friday prayers to participate in National Day celebrations, which as well as speeches, included Albanian dance and song by school children from the Muslim free school Ögårdsskolan.
"Today I speak in Rosengård and Rinkeby, which actually celebrate National Day more than they do in other areas of Sweden," Ullenhag said.
Almost 13,000 people from abroad received Swedish citizenship this year with the total reaching over 30,000 since National Day in 2013.
The largest group to become Swedes this year is originally from Iraq, followed by Poland, Somalia and Thailand.