Mustards, it's why they're named it.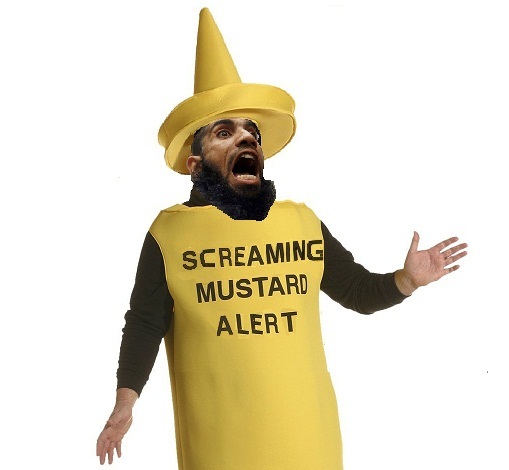 Always taking that which is not theirs, to promote Islam. I wouldn't even allow them a foothold at the dingy gas station corner at Abu Dis.
Guess What City Is the New Islamic Tourism Capital? Hint: It's Not in a Majority-Muslim Country
The independent Palestinian news agency Ma'an reported that the Palestinian Authority Minister of Religious Affairs Mahmoud Habbash called the designation a step towards breaking Israel's "siege" of holy sites in Jerusalem.
Israel captured east Jerusalem from Jordan during the 1967 War after having been attacked by surrounding Arab countries. The holiest site in Judaism, the Second Temple and its remaining Western Wall, are located in the eastern part of the city. The Temple Mount, where the First and Second Temples sat, is considered the third holiest site in Islam and is known in Arabic as the Haram al-Sharif, or Noble Sanctuary.
Israel maintains the entire city of Jerusalem as its capital and says it will never divide the city. The Palestinians hope east Jerusalem will be the capital of a future state.
The Palestinian minister accused Israel of trying to hide the Arab and Islamic identity of Jerusalem.
"Jerusalem is the religious and political capital of Palestine," Habbash said on Thursday, adding that he hopes the Islamic designation will encourage Muslim officials to visit Jerusalem in greater numbers.
More here at The Blaze H/T: Sheik Yer'Mami (pbuh)