These are the people Europe should let in, as well as vigorously defend, instead of the followers of the desert raping warlord, Mohamed.
With the help of Sadegh Sepehri, an Iranian minister based in Berlin and affiliated with the American Presbyterian mission agency, a burgeoning Iranian Christian community has found life free from religious persecution. He has baptized hundreds of Iranians, according to a report in The Guardian. The report noted that Iranian converts to Christianity in the East German city of Leipzig at St Luke's Church now form one-third of the congregation.
Persecuted Christians flee Iran, find hope and homes in Germany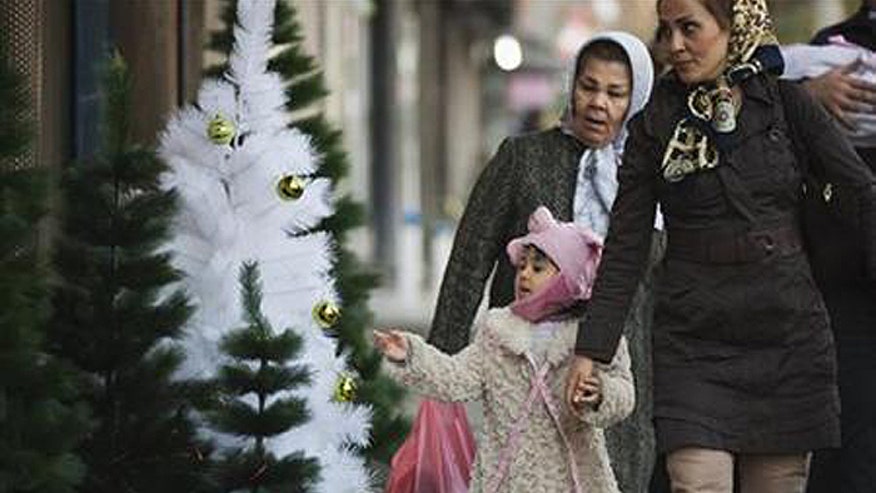 Iranian-born Muslims who converted to Christianity are breathing new spiritual life into communities across Germany, where they are fleeing to in increasing numbers to escape persecution back home.Men and women, who have been sentenced to the lash or worse for apostasy – converting from Islam – are forming a thriving community of Christian ex-pats in German cities and towns. The Iranian immigrants seek asylum, or simply pay up to $30,000 to enter the country illegally with a fake passport, a new name and plans to start their lives over in new churches.
"Nothing illustrates the contrast between the Muslim world and the West than Christians fleeing Iranian persecution."- Richard Landes, Center of Millennial Studies at Boston University.
"The growing number of Iranian Christians fleeing their homeland to come to Germany should alarm us that Iran's regime is getting more and more radicalized and repressive – on a daily basis," Saba Farzan, a German-Iranian expert on human rights, told FoxNews.com.A telling example of Iran's heavy-handed crackdown on Christians is the case of a 40-something Iranian woman named Afsaneh. A spiritual display brought down the full force of Tehran's hard-line regime.