Brilliant article!
Michelle Obama and Hillary Clinton haven't championed #BringBackOurGirls because it's a hashtag in support of the kidnapped girls, but because it undermines the Nigerian government. They aren't trying to help the kidnapped girls. They're trying to bring down a government that hasn't gone along with their agenda for appeasing Boko Haram and Nigerian Muslims.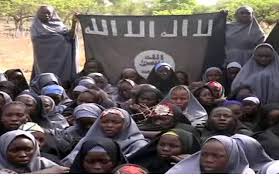 Obama's Alliance with Boko Haram
Leftist policy is the search for the root cause of evil. Everything from a street mugging to planes flying into the World Trade Center is reduced to a root cause of social injustice. Throw poverty, oppression and a bunch of NGO buzzwords into a pot and out come the suicide bombings, drug dealing and mass rapes.
It doesn't matter whether it's Boko Haram, the Islamic terrorist group that kidnapped hundreds of Nigerian schoolgirls, or a drug dealer with a record as long as his tattooed arm.
Obama and Hillary resisted doing anything about Boko Haram because they believed that its root cause was the oppression of Muslims by the Nigerian government. Across the bloody years of Boko Haram terror, the State Department matched empty condemnations of Boko Haram's killing sprees with condemnations of the Nigerian authorities for violating Muslim rights.