THE FRANKFURT SCHOOL CONFUSING CHILDREN ABOUT OBVIOUS GENDER ISSUES SINCE 1934
Elisabeth Sabadistch-Wolff sends me the following picture of a poster slapped on a wall in Vienna, that's viewable to children on their way to school:
Hey, take a look at the poster our children have to look at every single day. It reads:  I am Adam. I am Eve. I am I. I am deeply depressed, how the hell does one explain this to children?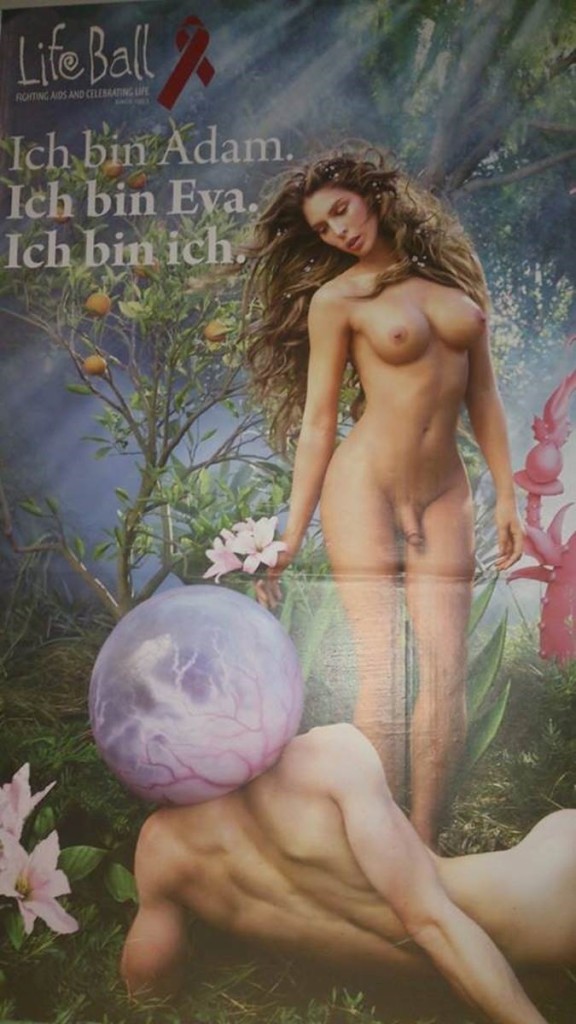 This is the culmination of the Marxist run Frankfurt School, where the inversion and subversion of traditional norms within the West, was the main aim of their agenda. Sexuality/gender issues was just one portion of many different areas targeted by these Marxists. What we see happening all around the West, an explosion of the bizarre and weird dressed as normal, is just the culmination of their handiwork.
The radical Marxist position that there is no difference between the genders has been debunked (and here), this poster, in my opinion, is but another attempt to indoctrinate the public with that failed meme.
I am dog, you are cat, we are we