It never had to be.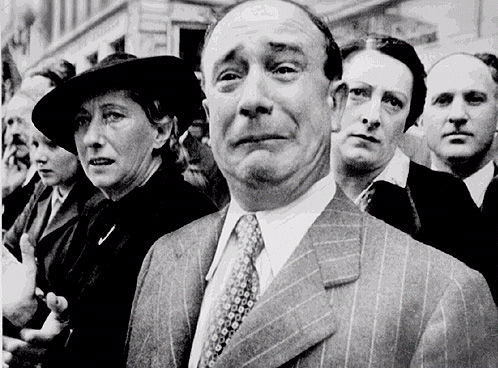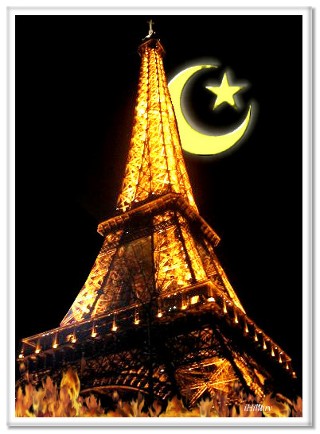 France Submits to Islam
Last month, between April 18-21, the Union of Islamic Organizations of France [UOIF], the French branch of the European Council for Fatwa and Research (presided over by Yusuf al Qaradawi) held its thirty-first annual conference in Le Bourget, north of Paris. As usual, jihadist and anti-Semitic books, which are banned in French bookstores but tolerated there, were offered in several booths.
As usual also, speakers were invited to deliver fiery speeches. In 2012, the keynote speaker was supposed to be Qaradawi himself, but faced with protests from the Jewish community, France denied Qaradawi a visa to enter French territory, and he was replaced by Tariq Ramadan, a Muslim Brotherhood operative who works with Qaradawi in Doha, Qatar, at the Center for Islamic Legislation and Ethics.
Tariq Ramadan was again the keynote speaker in 2013. This year, Tariq gave way to his brother, Hani, Director of the Islamic Center of Geneva, founded in 1961 by their father, Said Ramadan, son-in-law and senior disciple of Hassan al Banna, who founded the Muslim Brotherhood.
If Tariq Ramadan knows how to hide his extremism, his brother is more explicit and direct. His speech was devoted to "global threats" facing Islam; he described them as having a single source: "the Jews and Zionist barbarism," an octopus "hiding in the shadows," a "power that holds the global finance and the media." He called on young French Muslims to "fight for Islam" and to go to Syria, where several hundred French youths have already joined jihadist groups.