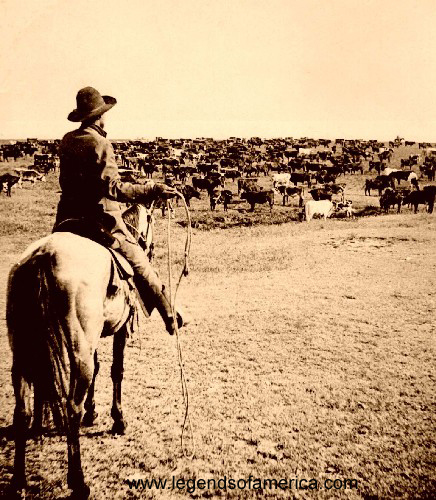 Boko Haram and the Kidnapped Schoolgirls
The Nigerian terror group reflects the general Islamist hatred of women's rights. When will the West wake up?
Since the kidnapping of 276 schoolgirls in Nigeria last month, the meaning of Boko Haram—the name used by the terrorist group that seized the girls—has become more widely known. The translation from the Hausa language is usually given in English-language media as "Western Education Is Forbidden," though "Non-Muslim Teaching Is Forbidden" might be more accurate.
But little attention has been paid to the group's formal Arabic name: Jam'at Ahl as-Sunnah lid-da'wa wal-Jihad. That roughly translates as "The Fellowship of the People of the Tradition for Preaching and Holy War." That's a lot less catchy than Boko Haram but significantly more revealing about the group and its mission. Far from being an aberration among Islamist terror groups, as some observers suggest, Boko Haram in its goals and methods is in fact all too representative.
'Child sex ring' accused of smuggling girls as young as 12 into the country as 22 migrants are arrested in police operation
Migrants questioned on suspicion of running child prostitution ring

22 accused of smuggling girls as young as 12 into the country

Officers investigate suspected rape, drug dealing and firearms offences

Police swooped on addresses in Kent, West Yorkshire and the Midlands

More than 20 men were being questioned last night on suspicion of running a sprawling nationwide child prostitution ring.
The leaders of the network are accused of smuggling girls as young as 12 into the country before selling them for sex.
Police are investigating suspected rape, violence, people trafficking, drug dealing and firearms offences.
A man is led away from a bedsit near the Dover seafront. He is one of a number of Slovakian, Czech and Roma men arrested on suspicion of child exploitation
The gang was held as hundreds of officers swooped on addresses in Kent, the Midlands and West Yorkshire in one of the biggest operations of its kind.
According to police, all of the 16  victims identified so far and 22 suspects are Roma immigrants  originally from Slovakia and the Czech Republic.
Many have been under investigation for more than six months as police worked to identify the true scale of the vile racket.
HUFFPO WRITER ADMITS VANDALISING UKIP POSTER
A writer for the Huffington Post has admitted vandalising a UKIP poster in Birmingham. In an article published today, Bill Drummond, who describes himself as an artist, proudly posted photos of himself defacing the poster and justified his actions by comparing the UKIP billboard to Nazi propaganda.
In the article, Mr Drummond said that he was looking for a large billboard to deface when he chanced upon the UKIP poster, which he says "offended me in so many ways." The poster in question features an out-of-work labourer on a street, with the tagline "EU policy at work. British workers are hit hard by unlimited cheap labour."
Muslim extremist hate-preacher on trial in New York tells court he once managed a strip club to 'make money and enjoy myself'
Mustafa Kamel Mustafa faces 11 terror-related charges for alleged crimes that pre-date 9/11
Authorities say Mustafa had been in the planning stages of setting up a terrorist training camp in Oregon prior to his 2004 arrest in London
If convicted, Mustafa faces a sentence of life in prison
British hate preacher Abu Hamza told his US terror trial Wednesday how he once jointly managed a London strip club in his quest to live a Western, movie-style life.
Mustafa Kamel Mustafa, 56, better known in Britain as Abu Hamza al-Masri, has pleaded not guilty to 11 kidnapping and terror counts that pre-date the 9/11 attacks.
Blind in one eye and with both hands blown off in an explosion in Afghanistan, he faces life in prison in a maximum security US prison if convicted by jury at the New York court.
Terror: Islamic radical Mustafa Kamel Mustafa faces 11 terror-related charges for crimes that pre-date 9/11
Revealed: Hillary Clinton's State Department refused over and over to brand Al Qaeda group that kidnapped 300 girls in Nigeria as 'terrorists'

Former Secretary Hillary Rodham Clinton offered tepid condemnation of Boko Haram on Wednesday night, hours before it emerged that her State Department refused to designate the group as terrorists
CIA, FBI, DOJ and more than a dozen members of Congress begged her to add the group to State's official list of designated terror organizations
A suddenly alarmed Clinton is now looking hypocritical, voicing her anger at Boko Haram after it kidnapped hundreds of Nigerian girls
John Kerry, the secretary of state who followed Clinton, did designate Boko Haram as a terror group, but Clinton fought it all the way
Members of Congress describe the al-Qaeda-linked group with words like 'vicious,' 'evil,' 'gutless' and 'barbaric'

Under then-Secretary Hillary Clinton, the U.S. State Department repeatedly refused to add the Nigerian al-Qaeda affiliate group Boko Haram – the organization responsible for the recent kidnapping of more than 300 young girls – to its official list of terrorist organizations.
In November 2013, current Secretary John Kerry did what Clinton wouldn't.
Boko Haram is the group that has claimed responsibility for kidnapping hundreds of girls in Nigeria, promising to sell them into slavery.
The Daily Beast reported Thursday that in 2011, after the group's mass-murderers bombed the United Nations building in Abuja, Nigeria, Obama administration agencies and more than a dozen members of Congress begged Clinton to add it to its official list of designated terror organizations – but the State Department fought it and did nothing.
UKIP FORCED TO CANCEL FREEPOST ADDRESS AFTER BEING SENT EXCREMENT AND BLOOD
The UK Independence Party (UKIP) has been forced to cancel its Freepost address after far-left activists sent human waste, blood and various bulky items at a cost to the eurosceptic party. The address, which does not require a stamp, was set up so that voters could send the party queries without having to pay postage.
However, the arrangement means that the party picks up the tab for any mail it receives, leading to opponents sending it bulky, heavy items, forcing it to pay the high postage costs. Last week, a bomb disposal team was called in to deal with two suspicious packages that contained human faeces.
Some opponents also decided to use the address to return the party's literature, with another sending eight litres of water (271 fl oz).
Most of the packages were intercepted by mail staff before they arrived at the party. Bexley UKIP tweeted a photo of a Royal Mail receipt which said they were cancelling the service. The receipt said: "You may be aware that there have been incidents of inappropriate mail items being sent to a UKIP Freepost address.
"This includes items which are prohibited [such as blood/human faces] and present a health and safety risk both to you and our Royal Mail Colleagues."