They're calling it "forced into marriage" but its slavery, the Islamic way of subjugating an unwilling populace.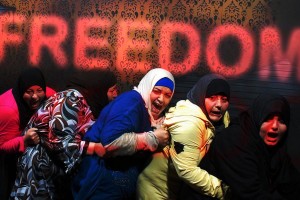 Nigeria's President on kidnapped girls: 'We'll get them out'
By Marie-Louise Gumuchian, Bharati Naik and Tia Brueggeman, CNN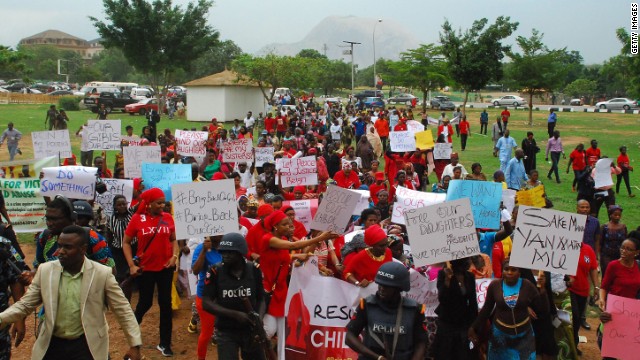 STORY HIGHLIGHTS
NEW: Goodluck Jonathan criticizes the girls' parents for not cooperating fully with police
Protesters take to streets in London again calling for the release of schoolgirls
Rallies were held around the world Saturday, mounting pressure on Nigeria to do more
A total of 276 schoolgirls were abducted, many still in the hands of captors
Editor's note: CNN anchor Isha Sesay will be live from Abuja on CNN International, Monday to Thursday at 5pm, 7pm, 8.30pm and 9pm CET.
(CNN) — Amid mounting international pressure, Nigerian President Goodluck Jonathan spoke Sunday about his government's efforts to rescue more than 200 schoolgirls abducted by militants.
"Wherever these girls are, we'll get them out," he said, acknowledging that officials don't know where they are. The President criticized the girls' parents for not cooperating fully with police.
"What we request is maximum cooperation from the guardians and the parents of these girls. Because up to this time, they have not been able to come clearly, to give the police clear identity of the girls that have yet to return," he said.
Protesters took to the streets over the weekend. On Sunday, about 100 demonstrators gathered outside the Nigerian High Commission in London again, where they chanted "Bring them back!" as well as "Not for sale!" and "African lives matter!"