Especially good news for the West, he won't be popping on the streets of Europe.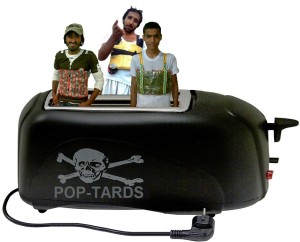 German rapper-turned-jihadist reported dead in Syria
A German former rapper who joined jihadists fighting in Syria has been killed in a suicide bombing carried out by rival fighters, jihadist sources and a monitor said Tuesday.
Denis Mamadou Cuspert, who rapped under the name Deso Dogg but took on the name Abu Talha al-Almani in Syria, was reported to have been killed in a suicide attack Sunday in an eastern province.
He was a member of the Islamic State of Iraq and the Levant (ISIL) and was reportedly killed in a double suicide bombing carried out by Al-Nusra Front, a rival jihadist group that is Al-Qaeda's Syria affiliate.
Messages posted on jihadist Internet forums announced his death.
"The Islamic nation is bleeding with the news of the martyrdom of the jihadist fighter, brother Abu Talha al-Almani. May he be accepted by God," one message read.