Offended for the sake of dear leader!
Now if only hairdressers, and everyone else, would deliver the same message with the same moral vigour to the followers of Mohamed every time they're feeling offended about something.
BTW, I've figured out what Kim patterned his hairstyle on.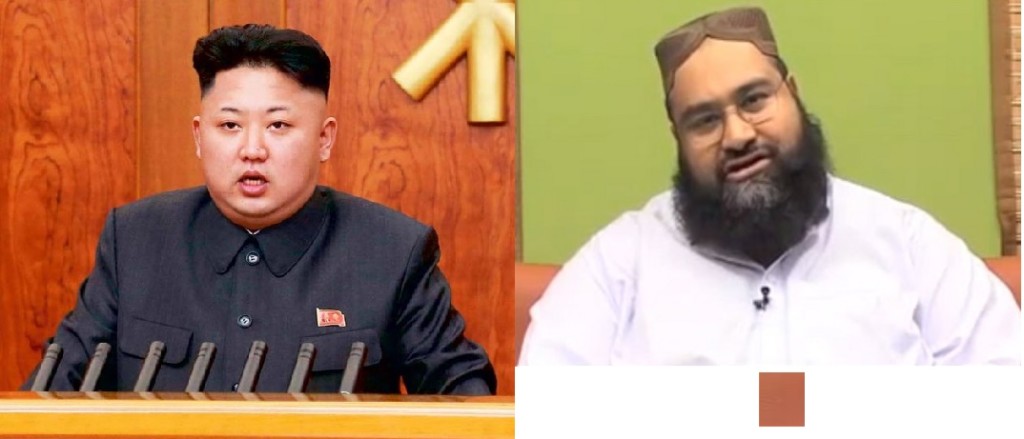 'THIS IS ENGLAND, NOT NORTH KOREA' – UK HAIRDRESSER TELLS KIM JONG CRONIES WHO DEMAND REMOVAL OF PARODY POSTER
Reports out of North Korea suggest Kim Jong-un is exercising his authority on his people's heads, particularly their hair.
A hairdresser in West London has described the bizarre incident in which he found himself face to face with North Korean officials who demanded the removal of a poster that parodied their leader Kim Jong-Un's hairstyle.
Mo Nabbach, who runs M&M Hair Academy in South Ealing, told the Evening Standardthat after putting up a poster with the words 'Bad Hair Day?' featuring a picture of the North Korean dictator, two 'officials' from the nearby North Korean embassy came to demand its removal.
The suited men asked to speak to the manager before ordering him to take the poster down because it was "disrespectful" to their leader.
"I told them this is England and not North Korea and told them to get their lawyers. We did take it down but then some of our clients told me to put it back up because we have a democracy here. The two guys were wearing suits and they were very serious. It was very threatening."
More here. H/T: EDL BUCK