If you cave, then expect more of the same with the volume and intensity increased.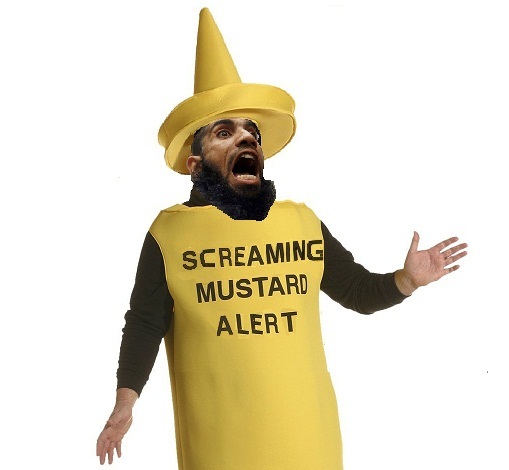 Brandeis Caves to Pressure, Withdraws Honor to Ayaan Hirsi Ali
The Brandeis students issued a fatwa: the invitation to Ali had to be rescinded. The school newspaper, The Justice (yes, the irony!) ran both a "news article" and an editorial denouncing the decision to give Ali an honorary degree.
Published: April 9th, 2014
In a complete collapse of rectitude, Brandeis University's president Fred Lawrence issued a statement on Tuesday evening, April 8, announcing the withdrawal of women's and human rights champion Ayaan Hirsi Ali as a recipient of an honorary degree from the school at this year's commencement.
For two days Muslim students and supporters raged against the decision to honor Ali because, they claimed, she is Islampohobic.
Ali was born in Mogadishu, Somalia. In 1992 she escaped an impending arranged marriage to a relative, running to the Netherlands, where she learned the language and established a life. She rose to become a member of the Dutch parliament, where she worked to further the integration of non-Western immigrants into Dutch society.
In 2004, Ali made a film with her friend, Theo Van Gogh. That film, "Submission," is about the oppression of women in conservative Islamic cultures.
After "Submission" was aired on Dutch television, an Islamic extremist murdered Van Gogh who was enraged by the portrayal of Islam.  A letter pinned to his body contained a death threat to Ali. She eventually fled Holland and Ayaan Hirsi Ali now lives in the United States.
Ali evolved from being a devout Muslim to one who questioned her faith, to ultimately and resolutely rejecting it.