An earlier interview by Dr.Manfred Gerstenfeld with Professor Rudi Ekkart, published by the TT, was about stolen art in Dutch government possession. This interview is about such stolen art presently in Dutch museums.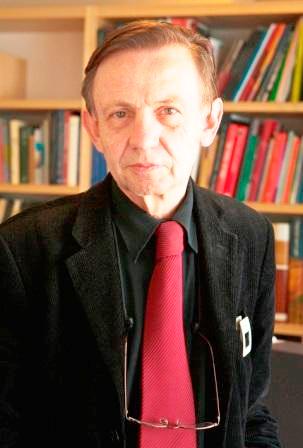 Stolen Art in Dutch Museums
Manfred Gerstenfeld interviews Rudi Ekkart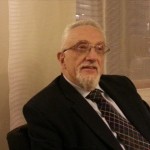 "In the late 1990s, significant international interest began on the issue of post-war restitution. In 1997, a government-financed pilot investigation commenced regarding art objects in the possession of the Dutch state which possibly originated from theft, confiscation, or forced sale by their owners during the Second World War.
"In 1998, Dutch museums started a similar investigation of their collections. The Organization of Dutch Museums (NMV), established a commission headed by the director of the Rijksmuseum (National Museum) in Amsterdam, Professor R. De Leeuw."
Rudi Ekkart is a retired Art History professor at the University of Utrecht. Until 2012, he was director of the National Bureau for Art Documentation (RKD). He has played a key role in the Dutch investigations of stolen artwork, both government-controlled and in museum collections.
He says, "For a year and a half, museums participating in the investigation collected much information. It was discovered that a number of museums had housed collections and objects from private owners during the German occupation. Due to that, part of Jewish art possessions survived the war safely.
"The investigation also concerned objects which had been put in custody during the war and had been held outside of official inventories. They included items owned by Jews who did not survive the war, which were given for temporary safekeeping to museums. They were often wrongfully added to the museums' collections later on.
"In some cases, doubts existed about the origin of the works. This concerned for instance, purchases from the 'Liro Robbery Bank,' which held confiscated Jewish possessions, or items which had been obtained from German or expropriated Jewish institutions. Some works had also been purchased from art dealers and auction houses, which were known or suspected to have traded in art confiscated by the German occupiers. For a number of pieces, uncertainties remained.
"I checked the results of this investigation against international agreements in this field – the Washington Principles concerning restitution of art – and found several holes. Furthermore, one also had to look into items which had been acquired during much of the pre-war decade. I then began to lobby for a more in-depth follow-up investigation. Ultimately in 2009, this project was started on behalf of the Organization of Dutch Museums. It was called Museum Acquisitions Since 1933. The Dutch government provided the funding.
"One hundred and sixty-two museums participated in this project. At its end in 2013, twelve museums were not ready, but gave dates for when they will finish. This includes the National Museum in Amsterdam, which has a huge number of items to investigate and does so fully. The research there will have to continue for several years.
"The commission's official report will be published this year. So far, one hundred and thirty-nine problematic or possibly problematic items have been found in 42 museums. Most were not discovered in the earlier investigation. They can be divided into two categories. Of less than half of the items, it is clear that they belonged to collections or trade inventories which had been robbed, confiscated or acquired from sales under duress. Sometimes, we found out who the heirs of the original owners are. The museums have informed them of their findings. In other cases we hope that due to our publications, heirs will come forward.
"The second category concerns works of art about which there are serious doubts. We do not know whether they have indeed been robbed, confiscated or sold under duress. This includes for instance, works owned by collectors or traders with dubious practices during the Second World War, art objects left behind by the German occupiers, or items derived from confiscated possessions of Nazi collaborators.
"This investigation was an additional important step in discovering artworks stolen or sold under duress, which have not been returned to their rightful owners. Not everything is clear however. Several important issues remain to be clarified. It is not possible to know which artwork in private hands belonged to Jews and have not been returned. Occasionally, we hear about stolen art in private possession. It is not part of my assignment, but if I am in contact with such a person I may say, 'If you do not come to an arrangement with the rightful heirs, the artwork may be unsellable.' These cases have to be treated confidentially.
"Another major issue which remains, is to publish an overview on the internet of what is known about items which had been sent abroad during the war and have not been returned by the Allies. This involves 20,000 objects and includes hundreds of works which are of museum quality. Where available, we will also post pictures of these pieces on our internet site."
Ekkart concludes, "It will take another three years until we complete the whole project. I will then have been working on this for twenty years. Some people call it my life's work."