It has to do with the Koran or something.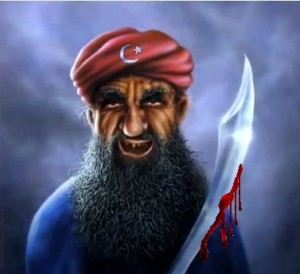 Saudi Arabia denies visa to 'Post' correspondent covering Obama trip
By MAYA SHWAYDER
03/24/2014 22:31
Washington bureau chief Michael Wilner is the only journalist in the White House press corps denied a visa to the kingdom; Obama National Security Council expresses "extreme displeasure."
US President Barack Obama and Saudi King Abdullah in the White House in 2010 Photo: REUTERS
NEW YORK/WASHINGTON, DC — The Kingdom of Saudi Arabia on Monday denied a visa to The Jerusalem Post's White House correspondent, a member of the press corps who planned on covering US President Barack Obama's upcoming trip to the Gulf country this week.
The Post White House reporter and Washington bureau chief, Michael Wilner, was the only journalist denied access to the president's trip, despite firmly-worded requests from US National Security Advisor Susan Rice and assistant to the president Tony Blinken to Saudi Arabia's ambassador to the US, Adel bin Ahmed Al-Jubeir.
Rice and Blinken separately expressed extreme displeasure at the delay and the prospect of a denial, The Jerusalem Post has learned. Members of the National Security Council were made aware of the matter after US officials coordinating the trip failed to reach their Saudi counterparts.
Journalists attending the trip were required to submit visa forms to the White House, and not directly to the Saudi embassy. The Kingdom held Wilner's passport for two weeks, though their embassy's website claims turnaround for visas within 24 hours.
Saudi Arabia does not typically grant journalist visas, and suspended tourist visas in 2010. In 2011, the Kingdom issued a statement denying that they did or had ever denied Americans entry based on religion.