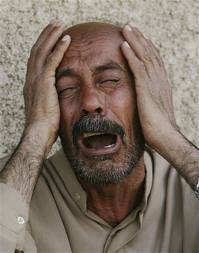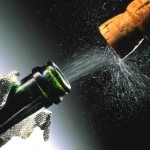 Yemeni officials say 3 militants accidentally blow themselves up in explosion in south
SANAA, YEMEN –  Security officials in Yemen say three alleged al-Qaida operatives have accidentally blown themselves up while outfitting a car with explosives in preparation for an operation in the southern Yemeni province of Shabwa.
Tribesmen from the area and security officials identified the three, one Saudi and two Yemenis, as al-Qaida members. The group is known to be active in the province's Habban region, where the explosion took place Sunday.
The U.S considers Yemen's al-Qaida branch, also called al-Qaida in the Arabian Peninsula, to be the network's most dangerous offshoot. The group seized much of the south after Yemen's 2011 uprisings. A U.S.-backed military offensive later drove militants out of cities and towns, but they continue to stage attacks.
Lebanon car bomb kills two Hezbollah members
(AFP) – 10 hours ago
Baalbek — A suicide car bomb attack killed four people late Sunday in an area dominated by the powerful Shiite movement Hezbollah near the Syrian border, a Lebanese security source told AFP.
The attack in the Bekaa Valley was claimed by the jihadist Al-Nusra Front in Lebanon, as well as by a little known extremist Sunni Muslim group based in the region.
The bomb killed two Hezbollah members, including local official Abdel Rahman al-Qadi, and a woman and her husband who died from their wounds shortly after the blast, the source said.
"A car bomb attack has struck the village of Al-Nabi Othman," the source said.
"The blast was carried out by a suicide attacker. Hezbollah members knew he was about to carry out the attack, and tried to stop the vehicle. That was when the attacker detonated the vehicle," he added.
Hezbollah-dominated areas in eastern Lebanon and southern Beirut have suffered a series of deadly attacks, many of them suicide car blasts, since the movement acknowledged sending fighters into Syria to support President Bashar al-Assad's troops as they battle rebels.
The latest attack comes hours after the Syrian army backed by Hezbollah fighters captured Yabrud, a former rebel bastion in Syria near the Lebanese border.