Bada bing bada boom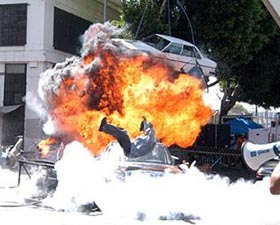 Hamas field commander killed in explosion in Rafah
Nine other Hamas militants injured in blast, that was a result of an explosive device accidentally going off.
Elior Levy
Palestinian sources in the Gaza Strip said a Hamas field commander from the organization's military wing was killed Saturday as a result of an explosion in the southern Gaza Strip.
Nine other members of the Izz al-Din al-Qassam Brigades were injured, two of them were in serious condition.
The militants were working on an explosive device that accidentally blew up.