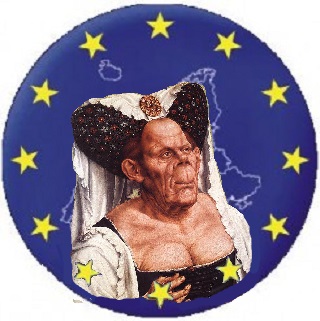 Unreported violence against women masks true extent of problem
Two-thirds of female victims of physical and/or sexual violence did not contact the police or any other service following the most serious incident of violence they had experienced, a survey from the EU Agency for Fundamental Rights (FRA) can reveal. The scale of the problem therefore often remains invisible in official figures, highlighting the need to improve awareness of the issue.
"FRA's survey has uncovered shocking levels of violence against women across the EU," said FRA Director Morten Kjaerum on V-Day, in support of the global movement to end violence against women. "42,000 women have spoken to us about their experiences of abuse at home, at work, in public and online. Their collective voices underline the urgent need to empower women to discuss and report this all too common problem so authorities can act to help end violence against women."
On 5 March, FRA will present the results of its survey on gender-based violence at a high-level conference in Brussels. It is the first and largest EU-wide survey to record the extent and nature of violence against women across the EU. The survey results are based on face-to-face interviews with 42,000 women in the 28 EU Member States. They provide reliable and comparable data on women's experiences of various types of physical, sexual and psychological violence by current and former partners, and other perpetrators. The survey also covered women's experiences of stalking and sexual harassment – including cyber stalking and cyber harassment – and asked adult women about their childhood experiences of violence.
Finland is EU's second most violent country for women
A major new study by the EU's Fundamental Rights Agency has found that 47 percent of women in Finland have experienced physical or sexual violence at some time since the age of 15. Only Danish women were found to have experienced more abuse out of the 28 countries studied.
Over the past year 42,000 women were interviewed across the whole European Union for the research, in the most extensive study into violence against women and girls ever conducted.
In all of the six main areas covered by the survey, Finland was found to have levels of physical and sexual violence against women that were at times significantly above the European average. Almost half of Finnish women – 47 percent – reported having experienced physical and/or sexual violence since the age of 15, compared to a Europe-wide average of 33 percent.
Slightly higher numbers of women in Finland said they had experienced physical violence by a non-partner (30 percent) than those suffering physical abuse from a partner (27 percent). However, in both these cases the levels in Finland were around 50 per cent higher than the European average of 20 per cent.
Radical Muslims Threaten Leaders of Islamic Party
Arnoud van Doorn, leader of the Islamic Party of Unity which participates in municipal elections in The Hague said, "Jihadists and other radicals threaten Islamic parties which participate in elections." They claim that elections are against Islam. Van Doorn said that his party's posters are regularly destroyed by ultra-Orthodox Muslims. Also moderate Muslims who support Van Doorn are threatened.
Together with another candidate of his party Abdoe Khoulni, he asked the municipality for police help against the jihad hooligans. One of the Muslims behind the boycott, Abu Uthman, said that it is theologically prohibited to vote.
BNFTN via Elsevier.nl
NOTE: And the traitorous former PVV douchmeister didn't see this one coming? These are his new co-religionist pals welcoming him into to the Pajamas & Sandals club.
Radical Muslims elections in conflict with faith
Radical Muslims find nothing but votes – 
Photo: Reuters
For radical Muslims are in conflict with the local Islamic doctrine. Jihadists and other radical Islamic parties threaten therefore who want to participate in the elections.