While Obama allows members from the parent organization key positions throughout his administration/government.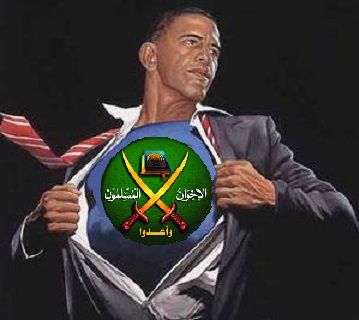 Judge: Egyptian court bans all Hamas activities in country
By REUTERS  03/04/2014 11:09
Order prohibiting terrorist group from operating across Gaza border in neighboring Egypt signals increase in measures to crackdown on Sinai terror; Hamas condemns ruling as "targeting the Palestinian cause."
Palestinian members of Hamas's al-Qassam brigades. Photo: REUTERS
CAIRO – An Egyptian court on Tuesday banned all activities of Hamas in Egypt, a judge said, in another sign that security forces plan to squeeze the Palestinian militant group that runs the neighboring Gaza Strip.
Hamas is an offshoot of Egypt's Muslim Brotherhood, which has been declared a terrorist group by Egypt's army-backed government and has faced a security crackdown since the military ousted one of its leaders, Mohamed Morsi, from the presidency last July.
"The court has ordered the banning of Hamas work and activities in Egypt," the judge, who asked to remain anonymous, told Reuters.
Egyptian authorities see Hamas a major security threat, accusing the group of supporting al-Qaida-inspired Islamist insurgents in the Sinai peninsula, allegations it denies.
The court also ordered the closure of Hamas offices in Egypt, one of the judges overseeing the case told Reuters.
Hamas condemned the ruling, saying it targeted the Palestinian cause.