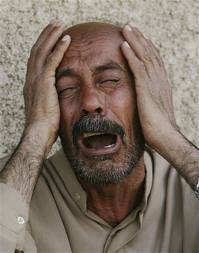 South Sudan: Patients shot, killed in hospital beds
Assoicated Press
Feb 26, 2014
18 hours ago
A South-Sudanese girl waits for treatment at the Medecins Sans Frontieres (MSF) hospital in Juba, Feb. 22, 2014.
CHARLES LOMODONG/AFP/Getty Images
Sick patients in South Sudan have been shot to death in their beds and medical facilities have been looted and burned to the ground, a dangerous level of disrespect for the country's strained health care system that is forcing the aid group Doctors Without Borders to examine its operations here.
Doctors Without Border said Wednesday that the extreme violence and lack of respect for health care workers shown by warring sides has made the group's work almost impossible.
Members of the aid group, which is known by its French initials MSF, discovered at least 14 dead bodies in a hospital in the contested city of Malakal over the weekend. Several of the dead bodies had been shot while lying in their beds, the group said. Rebels have been fighting government forces for control of the city, the capital of an oil-producing state.
Syrian forces 'kill many rebels' in Eastern Ghouta
The Nusra Front is an al-Qaeda-linked group that has joined rebels in the armed revolt against President Assad
Syrian government forces have ambushed and killed a large number of Islamist rebel fighters in the eastern outskirts of the capital Damascus, reports say.
Syrian state media say 175 died.
The UK-based Syrian Observatory for Human Rights says it has received reports that about 70 died in the fighting in the Eastern Ghouta region.
The Observatory, which is close to the rebels, also said about 3,300 people had been killed in fighting between rebel factions so far this year.
"Some 3,300 people have been killed ever since the start of fighting on January 3 between the Islamic State of Iraq and the Levant on one side, and Islamist and other groups on the other," it said. The deaths came in "car and (other) bomb attacks, suicide blasts and fighting", it added.
'Well-organised ambush'
The Eastern Ghouta, a collection of rural towns outside Damascus, is a rebel stronghold where Syrian forces are believed to have carried out a chemical weapons attack last year.
"Start Quote
Our courageous army killed dozens of terrorists, most of them non-Syrians"
Syrian state television
Some analysts suggest Wednesday morning's army operation – said to have taken place near Otaybeh village – may have tightened President Bashar al-Assad's grip on Damascus.
Images and footage from the scene showed the bodies of dozens of men – some dressed in military fatigues, others in civilian clothes – lying on a dirt track in a rural area, and also government tanks and armoured personnel carriers.
Pro-Assad forces kill 175 rebels in ambush: Syrian state media
BY STEPHEN KALIN
BEIRUT Wed Feb 26, 2014 2:22pm EST
(Reuters) – Forces loyal to Syria's president killed at least 175 Islamist rebel fighters, most of them foreigners, in an ambush in insurgent-held eastern outskirts of Damascus, state media said on Wednesday.
The attack was led by the Lebanese Shi'ite militant group Hezbollah, which has joined the government in a increasingly sectarian conflict that is pulling in fighters from across the region and destabilizing Syria's neighbors, said activists.
Lebanon's Al Manar television, which Hezbollah operates, broadcast images of dozens of bodies of men strewn along a rural road running through open fields near Otaiba, a town in the Eastern Ghouta area outside Damascus.
It said the Islamists were ambushed as they tried to leave the area to join fighting in other regions. But there were few other details on the attack and none of the reports said when it happened.
Funeral held in Egypt's main Coptic church for 7 Egyptians killed in Libya
Newly-appointed Prime Minister Ibrahim Mehleb meets with Coptic Pope to extend condolences and condemn the killing of seven Christians in Libya last Monday
Ahram Online, Wednesday 26 Feb 2014
The funeral for the seven Egyptians who were found shot dead in Libya took place on Wednesday in the main Coptic Orthodox cathedral in Cairo's Abbasiya district.
The bodies of the seven men arrived in Cairo earlier on Wednesday. Egypt's army chief Abdel-Fattah El-Sisi has arranged a military plane to fly the bodies to their hometown of Sohag for burial.
Meanwhile, newly appointed Prime Minister Ibrahim Mehleb visited Egypt's Coptic Orthodox Pope Tawadros II at the cathedral to extend his condolences, and condemn the violent incident.
In a speech at the funeral, Tawadros II thanked El-Sisi for the military plane sent to transport the bodies, as well as the presidency and the Egyptian government for their sincere feelings.
He also asked the attendees to pray for the well being and safety of Egypt.
The Coptic Orthodox Church condemned the incident earlier in statement:
"We demand the arrest of the terrorist elements behind this painful attack … We pray that God will protect the Egyptian people from brutal terrorism."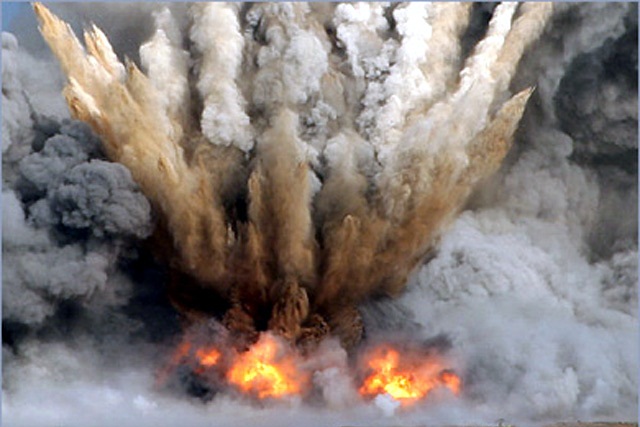 21 killed, 26 injured in Iraq's violence
BAGHDAD, Feb. 26 (Xinhua) — Twenty-one people were killed and 26 others wounded in violent attacks across Iraq on Wednesday, police said.
In the northern province of Nineveh, a suicide car bomb struck an army checkpoint in the provincial capital of Mosul, some 400 km north of Baghdad. The attack killed three soldiers and a civilian, and injured another five soldiers.
Also in Mosul, three roadside bombs killed two policemen and wounded three.
The police in Mosul clashed with gunmen for more than an hour Wednesday near the south of the city, killing three of them.
Police also found two male bodies near the city of Qaiyara, some 40 km south of Mosul. They had bullet holes in their heads and chests.
In Salahudin province, gunmen attacked a police station in Tal al-Dhahab area, some 80 km south of the provincial capital Tikrit. The station chief and two policemen were killed. Another two policemen were injured.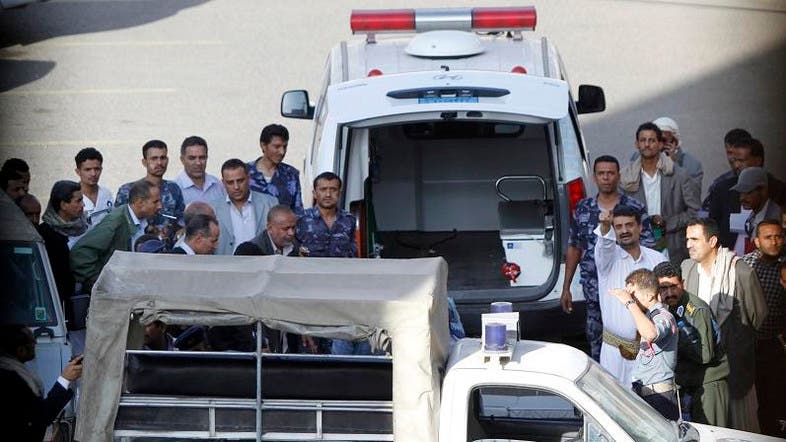 Gunmen Kill Intelligence Chief in Southern Yemen
SANAA, Yemen February 26, 2014 (AP)
By AHMED AL-HAJ Associated Press
ecurity officials in Yemen say militants have killed an intelligence chief in a southern province.
The security officials say that two gunmen on a motorcycle shot and killed Intelligence Gen. Rishad al-Kaladi as he was leaving a restaurant in Hadramawt province's capital.
The officials spoke on the condition of anonymity because they were not authorized to speak to journalists.
Militants have carried out numerous similar security leaders killings in recent years.