More proof that Finland's Muslim community in need of further scrutiny.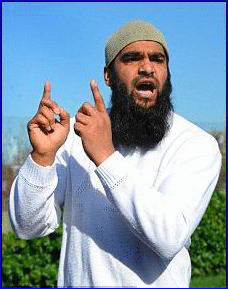 Sheik Bilal Phillips has been banned from Kenya for possible terrorism links, also from Canada, Australia, Germany and the UK, as well as the US placing him as an unindicted co-conspirator in the WTC bombing trial in the 1990's. So the question is, what will the Finnish state police be doing about this?
H/T: JMK
The Helsingin Muslimit organization is sponsoring his speaking event:
The Yearly Events by Helsingin Muslimit

Alhamdulilah, we in Helsingin Muslimit have booked in and invited Doctor Bilal Philips to come to Helsinki. We have confirmed the date with Dr. Bilal and he is ready to come.

The event will be on 28 of Feb and 1st of March. inshaa Allah.