Ok, just make sure that you don't let them back in.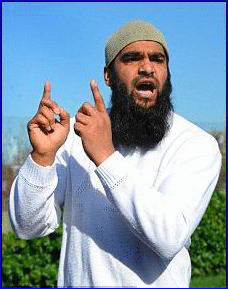 French president: 700 extremists have left France to fight in Syria
PARIS –  French President Francois Hollande says 700 people have left France to fight in Syria and that authorities must crack down on terrorist networks in France.
At a wide-ranging news conference Tuesday, Hollande stressed the need for a peaceful solution to the civil war in Syria. France's government has backed Syria's divided, moderate opposition.
He says 700 young French citizens and residents have gone to fight with extremists in Syria. That is much higher than previous estimates, which have been closer to 400.
Hollande says French authorities, who have worried that these fighters might stage attacks upon their return, should "fight against a certain number of networks and households that are harboring terrorism."
France has been at the forefront of efforts to end the war in Syria, a former colony.