RIP.
And from the dreck of the world's humanity, Arab Muslim aka "Palestinians" celebrate death of Ariel Sharon. Proving yet again, as if anybody really needs any more proof, that "sacrificing for peace with this dreck" is not only of no value, but will in fact, produce the exact opposite. And that goes for everybody in the entire world. What Ariel Sharon did in the name of peace should be a lesson to the entire world. And may his life be for a blessing.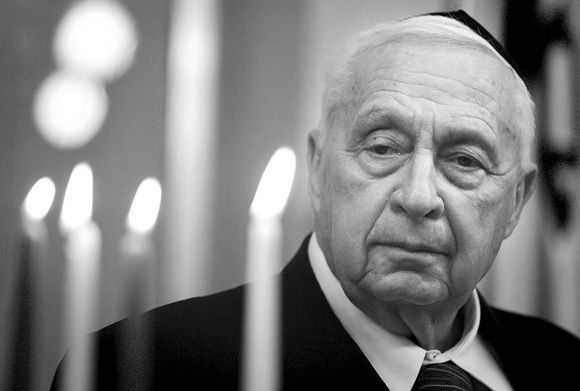 Former prime minister Ariel Sharon dies at 85
By JPOST.COM STAFF, GIL HOFFMAN, TOVAH LAZAROFF
LAST UPDATED: 01/11/2014 14:22
Israel's 11th premier passes away eight years after a stroke left him comatose; Sharon was one of Israel's legendary politicians and military leaders; Sharon's son Gilad: "He went when he decided to go."
Former prime minister Ariel Sharon died on Saturday at Sheba Medical Center in Tel Hashomer, days after his condition deteriorated dramatically.
Sharon would have turned 86 next month. His family gathered at the hospital to be with him in his final moments. His sons Omri and and Gilad had been by his side since his condition deteriorated on January 1.
Gilad Sharon reacted to the death of his father on Saturday, saying that "he went when he decided to go."
NOTE: He leaves many an Israeli rightly upset and angry over his uprooting Jews from their homes in Gaza, and from parts of Judea and Samaria. He'll be considered a hero in the defence of his country, but in domestic politics, it's a mixed bag.