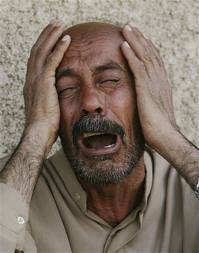 World's newest country falls apart, Indian peacekeepers killed in S Sudan
AP
Juba, South Sudan, December 20, 2013
Less than three years after its creation, the world's newest country is beginning to fracture along ethnic lines in violence that has killed hundreds of people, including three UN peacekeepers. What could come next, some warn, is ethnic cleansing.
South Sudan's numerous ethnic groups
have battled each other for decades, but for years their animosity was united in hatred of the government in Khartoum, Sudan, the country's former capital. When thWorld's newest country on the edge, Indian peacekeepers killed in S Sudane south gained independence in 2011, the groups' common enemy receded, exposing the fault lines – this week, even among the presidential guard.
On Thursday, armed youths breached a UN compound in Jonglei state, causing an unknown number of casualties.
"Unfortunately, just this very morning such militia groups have targeted and killed three soldiers from India in South Sudan," India's UN Ambassador Asoke Mukerji told a UN meeting on peacekeeping Thursday evening.
Al Qaida commander, riding a motorcycle, killed by Egyptian forces in Sinai
Special to WorldTribune.com
CAIRO — Egypt has reported the killing of another Al Qaida commander in the Sinai Peninsula.
Officials said the Egyptian Army and Central Security Forces killed a commander of Ansar Beit Maqdis in northeastern Sinai.
Egyptian military spokesman Col. Ahmed Ali
The officials identified the target as Silmi Misbah, believed responsible for recruitment and training for Ansar.
"Egyptian special forces received advanced intelligence of his whereabouts," Egyptian military spokesman Col. Ahmed Ali said.
Ali said Misbah, also known as Abu Khaled, was tracked as he headed to an attack near Rafah, located along the border with the Hamas-ruled Gaza City. The spokesman said Abu Khaled and his associates, driving motorcycles, were killed.
Officials said Abu Khaled was linked to the Al Qaida attack on the Egyptian Frontier Corps in August 2012 in which 16 soldiers were killed. They said Abu Khaled commanded scores of Ansar fighters, many of them Palestinians from the Gaza Strip.
Nearly two dozen reported killed in Pakistan after suicide attack
Afghan security personnel stand alert near burning vehicles Wednesday in the Torkham area, near the border with Pakistan in Afghanistan's Nangarhar province. (Omar Gul / AFP/Getty Images / December 18, 2013)
By Zulfiqar Ali and Aoun SahiDecember 19, 2013, 11:03 a.m.
PESHAWAR, Pakistan – Nearly two dozen militants were killed early Thursday in a firefight with security forces in Pakistan's restive North Waziristan Agency, the army said. There were unverified accounts, however, that civilian bystanders were also killed.
Details were sketchy but security officials who requested anonymity because they weren't authorized to speak said insurgents ambushed an army convoy as it was moving between two checkpoints in the Mirali area, catching the soldiers by surprise. The army retaliated, killing 23 militants, they said.
The convoy had gone to rescue soldiers injured the pre
vious day in an attack by a suicide bomber  as they were praying.
But one security official, speaking on condition of anonymity, said that though the army said all those killed were militants, there also were civilians among the dead. The information could not be immediately confirmed, but it was corroborated by some area residents.
Pentagon identifies six soldiers killed in Afghan helicopter crash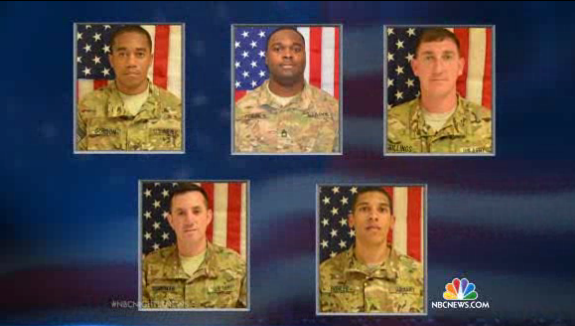 New information is surfacing about the soldiers killed in the single largest loss of life for foreign troops in Afghanistan in almost six months. Five of the soldiers trained together – and were based in Fort Riley in Kansas, the Pentagon announced. NBC's Rehema Ellis reports.
By M. Alex Johnson, Staff Writer, NBC News
Five of the six U.S. soldiers who were killed in a helicopter crash this week while serving with NATO forces in Afghanistan were assigned to the same Kansas base, the Defense Department said Thursday in releasing their identities.