Predicted…..
8000 arrived since September.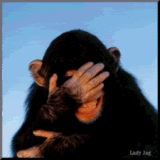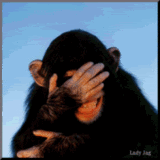 And they thumped their chests in Leftist pride as only faux humanitarians could.
Sweden grapples with rise in Syrian refugees
Published: 12 Dec 2013 08:14 GMT+01:00
As Syrians fleeing civil war stream into Sweden by the thousands, the country faces both practical and political challenges in dealing with the influx, AFP's Tom Sullivan discovers.
Sweden, as the only country to give Syrian refugees automatic residence, has struggled to house them and faces warnings of a coming surge in new arrivals. Josef Ariss and his mother Reina fled Aleppo in northern Syria three months ago when their family's clothing factory was flattened by shelling. Although relieved to escape the violence, he is far from happy with the situation in Sweden — living in cramped conditions with relatives, like many of his countrymen.
"We're staying at my aunt's house — eight people in 90 square metres," the soft-spoken 20-year-old told AFP.
Speaking at a crowded Syrian cultural centre in the outskirts of Stockholm as new arrivals streamed out of a Swedish language class, he added: "If you need help from the Migration Board to find a place they throw you in the north where it's far below freezing. We can't live there."
Wearing a warm knitted jumper and a look of tired resignation, his mother Reina, 50, said she had expected something different.
"We came here with big hopes of starting over — of having our own place to stay," she said.
Sweden has seen a sharp increase in Syrian refugees — about 8,000 have arrived since it threw the doors open in September, bringing the total number this year to more than 14,000 — of a total of 50,000 refugees. The Migration Board (Migrationsverket) offers everyone temporary accommodation in a growing network of refugee centres scattered around the country.
More here. H/T: Fjordman