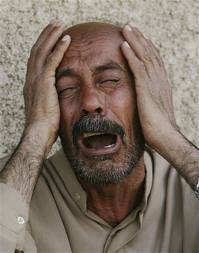 Gunmen kill U.S. teacher in Libya's Benghazi
TRIPOLI Thu Dec 5, 2013 8:42am EST
(Reuters) – Gunmen shot dead an American chemistry teacher working at an international school in the Libyan city of Benghazi, medical and security sources said on Thursday.
"He was doing his morning exercise when gunmen just shot him. I don't know why. He was so sweet with everyone," said Adel al Mansouri, director at the school in Benghazi.
It was not immediately clear who was responsible for the killing.
Libyan special forces have been battling militants from Ansar al-Sharia in Benghazi. U.S. officials blame the group for attacking the U.S. consulate in the eastern city in September 2012, killing the ambassador and three other Americans.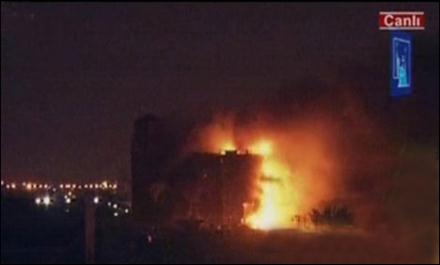 Iraq Police Storm Mall, Kill Gunmen After Standoff
KIRKUK, Iraq December 4, 2013 (AP)
By EMAD MATTI Associated Press
Iraqi police stormed a mall in a northern city that al-Qaida gunmen used to launch an attack on a nearby police station, killing three militants and ending an hourslong standoff as attacks elsewhere left seven dead Thursday, authorities said.
Militants held off police from their rooftop position on six-story Jawahir mall in Kirkuk overnight, throwing down grenades and firing on officers and civilians who tried to flee the fighting. Officers raided the mall Thursday morning before dawn, killing the militants, said Brig. Gen. Sarhad Qadir, Kirkuk's police commander.
No security forces or civilians were wounded in that fighting, Qadir said, though it left large portions of the mall burned. Eleven storekeepers hid inside the mall during the attack, scared to leave, he said.
The fighting in Kirkuk began Wednesday, when authorities said a car bomb exploded at the gates of the Police Intelligence Department. A suicide bomber on foot entered the station and detonated his explosives after that, officials said. The gunmen on the mall's roof then opened fire down on the station, they said.
One killed, 12 injured in Chaman blast
CHAMAN: At least one person was killed and twelve injured in an explosion on Trench Road here on Thursday.
Trench Road is a central area of Chaman where shops and business are located. TV footage of the area showed several shops and vehicles damaged in the blast.
Police confirmed that the bomb had been planted on a motorcycle which was parked outside a bank. Police and FC had been placed on high-alert in the area ahead of the local bodies elections scheduled to take place on December 7.
At least 30 killed when militants attack Yemen's Defense Ministry
By Hakim Almasmari, for CNN
December 5, 2013 — Updated 1234 GMT (2034 HKT)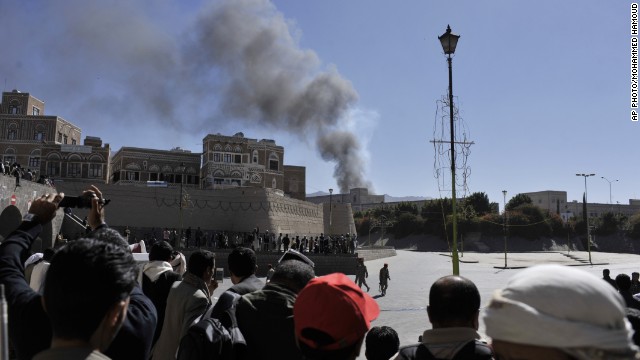 Explosion rocks Yemeni capital
STORY HIGHLIGHTS
NEW: Death toll in Defense Ministry attack includes four foreign doctors
An assailant drives a vehicle packed with explosives into the building
Gunmen fight with security forces
The initial blast is powerful enough to damage surrounding structures
Sanaa, Yemen (CNN) — Militants staged a deadly attack on Yemen's Defense Ministry on Thursday, ramming the building with an explosives-laden vehicle, followed by gunmen who battled security forces inside.
At least 30 people, including four foreign doctors, died in the attack in Yemen's capital of Sanaa, a Defense Ministry official said. Earlier, Defense Ministry officials had said 10 soldiers and nine militants were among the dead.
The initial blast was powerful enough to damage surrounding structures.