Lying Arabs.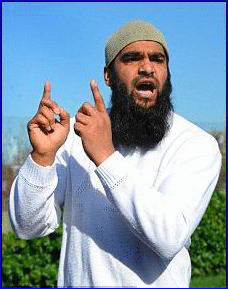 We know that the Arabs lie, it's the uncritical media that's the problem, without their participation, this bogus story would have been found only in a handful of discredited papers…..in Arabic
NOTE: Very possible the Pallywood machine is dusting itself off in preparation for wider use. I recently read of Hamas instructing Fatah to prepare for war against Israel. This could be a 'dry run' operation.
Finally we spoke with Col. Samuel Ben-Ruby, spokesperson for the Jerusalem Police.  The Jewish Press asked him whether 40 Arabs, including Al Quds students, had been shot on Nov. 17, as had been reported in Ma'an. "Absolutely not," Ben-Ruby said. "What happened was there was a long investigation with the police and the Shin Bet working together, and it concluded on that day.  We arrested about 40 Arabs, mostly from the Hamas terrorist organization.   We detained about eight students, five were taken to court, of those, three were released.  In two weeks time we will know the results of the two who are still being held."
Did Palestinian Media Fabricate 'Israeli Attack' on University?
Photo Credit: MEMRI video screen capture
Despite Nusseibeh's claim and a Ma'an report, 40 Arab Palestinians were not shot by Israelis, there were no tear gas canisters thrown nor were any sound bombs used.
By: Lori Lowenthal Marcus
Published: December 2nd, 2013
MEMRI video of demonstration at Al-Quds University on Nov. 5, 2013
In what threatened to become a public battle between two university presidents vying to prove each one's constituency as the true victim, Sari Nusseibeh, president of Al Quds University, cited what appears to be a completely fabricated news report, one that he would have to know was fabricated. That article described the Israeli army's "vicious incursion" on Nov. 17, during which Al-Quds students were shot.
Nusseibeh complained that the Brandeis University president "did not express sympathy" for the plight of his university. The president of Brandeis University refused to engage in such a media debate.
Al-Quds University has been the subject of many news articles recently.  Brandeis University, founded in 1948 as a refuge for Jews who were largely shunned elsewhere, began a sister university relationship in 2003 with Al-Quds University, the Palestinian Arab university located in eastern Jerusalem.