Just read George Orwell's book '1984', and everything else will come into focus.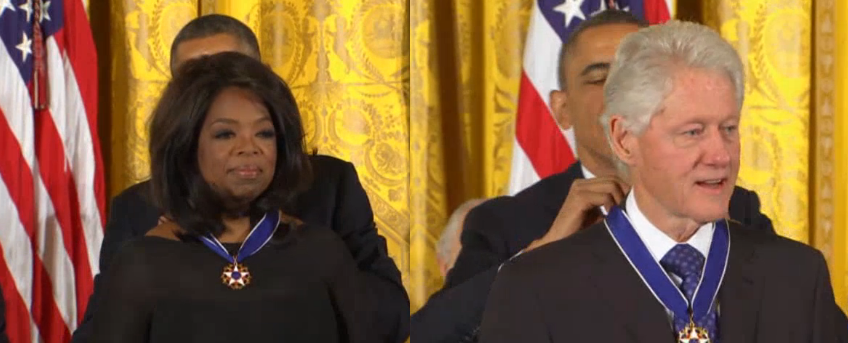 Obama Honors Clinton, Oprah With Freedom Medal
President Obama presented the Presidential Medal of Freedom to more than a dozen prominent Americans, including former President Bill Clinton, Oprah Winfrey and the late astronaut Sally Ride. Video here.