Yeah right, got it, fanatical jihadis traveling abroad to wage war against the infidel wherever they reside, are no greater a threat than, lets say, the cartoon character, The Tick (he was referring to the forest variety however, but I couldn't help myself). Thanks for clearing that up for us, Pål Refsdal.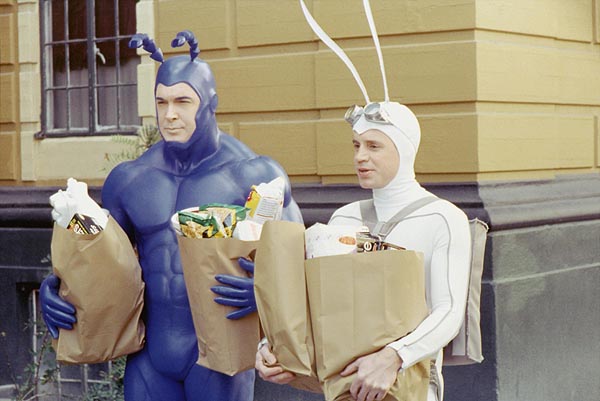 This is an attempt to downplay what we here at the Tundra Tabloids, and elsewhere in the anti-Islamization movement who follow the daily occurrences of jihad, see as fact, up front and dirty like. It's a well known fact that Muslims in Europe are being radicalized (reintroduced to Islam 101) by their handlers (in mosques and through the internet) and sent abroad to fight in the jihad and if necessary, die for Islam.
Pål Refsdal tries to make it a "I got you moment" when journalists (those who are actually doing their jobs) take note of the flag of Islam flying outside of a Muslim's apartment. So what if they labeled it a "jihadist flag", many jihadis in the field are flying the exact same flag. The flag of Saudi Arabia could be labeled one as well, with the verse of the koran being on it.
The filmmaker does himself no favors whatsoever in the rather haughty piece of his downplaying the seriousness of the threat these jihadis pose to society. Hopefully his ignorance and haughtiness won't be thrown back into his face by an actual attack by Islamic terrorist jihadis. There are some lessons learned the hard way that I wouldn't wish on anyone, not even morons like Refsdal.
NOTE: Contrary to what Refsdal claims, sex jihad is in fact a real phenomenon. and the black flags of jihad/sharia/khurasan. Click here for the true meaning, that means you too Refsdal.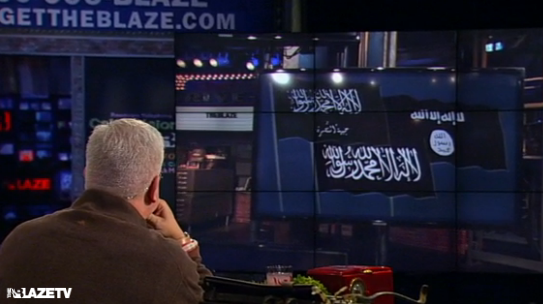 H/T: Fjordman
The 'New Douche'…….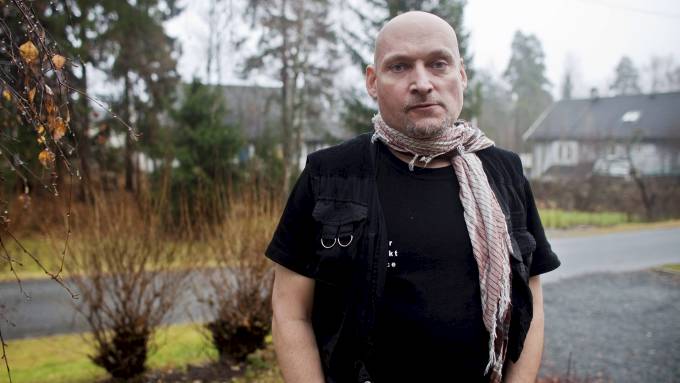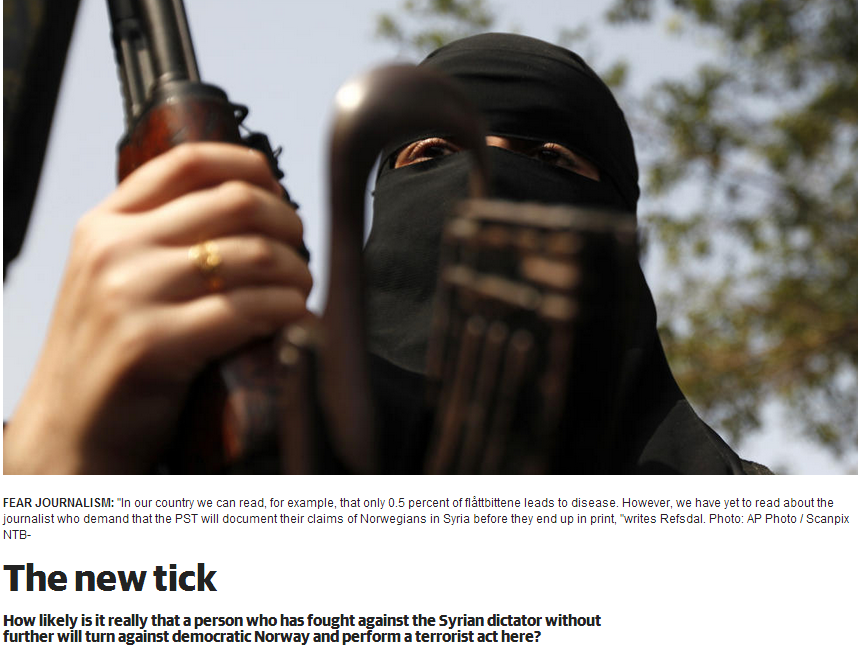 Dagbladet: IN RECENT WEEKS , we have almost daily to read about the so-called "jihadists" and how they can pose a threat to Norge. Some so often it seems that journalists have not let ignorance stand in the way of a good story. 
TV2 could fall report that an inmate had hung up a "jihadist flag" outside his apartment in Greenland in Oslo. That flag was hung up during the Muslim fasting month and only contained the Islamic creed was apparently not essential for the four TV2 journalists who quoted an anonymous neighbor:
"I checked it up and it was the same flag that al-Qaeda uses." Dagbladet restored in all seriousness an urban legend that the young Tunisian women go on "sex jihad" to Syria and "have sexual intercourse with 20, 30, or 100 militant Islamists." 
[…]
HOW TO MAKE these 30-40 people a danger to Norwegians? Well – again according PST – they have high status in communities , they will come back with game experience and a new network of contacts. Fair enough, but back to the main point:
The threat to Norway. How likely is it really that a person who has fought against the Syrian dictator without further will turn against democratic Norway and perform a terrorist act here? The hypothesis is about as speculative as to assume that Norwegian soldier veterans are automatically violent criminals for international service, because "violence is violence". 
I'm probably the only Norwegian journalist who has had talks with a Norwegian volunteer in Syria, a young man originally from Chechnya. We would probably disagree on a lot, but he appeared in no way a bigot or as a potential terrorist. I remember however, how his eyes lit up of national pride when I told about the two Chechen comrades who tried to attack Anders Behring Breivik with stones during the terrorist attack on Utøya.
FACTS CAN WITH ease ruin a good story. In our country, we can read, for example, that only 0.5 percent of tick bites leads to disease. However, we have yet to read about the journalist who demand that the PST will document their claims of Norwegians in Syria before they end up in print.
Pål Refsdal