I've been following this story of Mr.Bruce 'not so clean' Oreck, on and off for 4 years now.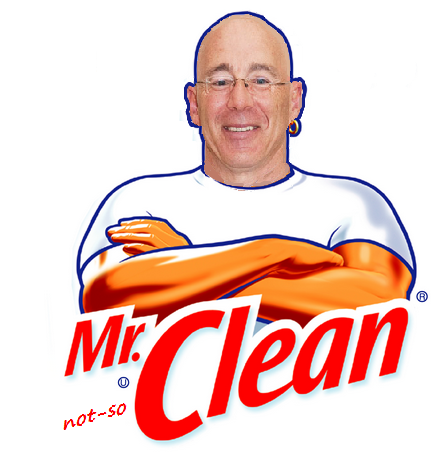 Big time green/eco businessman and Obama fundraiser ($500 000 campaign contribution + Wife's $100 000 for the inaugural ball in 2008) Bruce Oreck is going to stick it out and stay on for one more year in Helsinki. During the man's tenure here in Finland, Oreck has overseen the securing of a major 'green' technology renovation of the US embassy, that's costing the U.S. taxpayer over 120 million dollars.
He has also hosted Al Gore's 'evironmental speaking/business tour in Finland, which soon afterward resulted in Valmet Automotive getting a 540 million 'loan' to produce the Fiskars electric Karma automobile. According to this YLE article, the deal includes a powerhouse venture capital firm whose partners include former Vice President Al Gore. Can anyone else smell cronyism here?
NOTE: Apparently there's lots of opportunity to throw some big money around at the tax payers' expense. It's disgusting to see all the back slapping and big money changing hands like this, which is nothing more than crony welfare capitalism, where special interests in government and in the business world use the taxpayer as an ITM. Since then the Fiskars venture went belly up, the money is lost, but rest assured lots of people hooked to the greens 'investment' made money on the deal.
US ambassador's posting in Helsinki extended
The American ambassador to Finland, Bruce J. Oreck, is to remain in Finland until next spring.
US Ambassador Bruce Oreck has extended his stay in Finland into next year. He was to have relinquished his post by the end of this year.
He is to remain in Finland to oversee completion of a massive renovation of the embassy. It includes a high-tech, low-energy Innovation Center that opened last February. The project cost more than 90 million euros.
Oreck took over the post in September 2009. A former real estate developer, corporate lawyer and competitive body-builder, he has maintained a high profile in the Finnish media. His wife, Cody Douglas Oreck, authored a book on Helsinki architecture, released a year ago by one of Finland's largest publishers.
YLE: