It's like talking about female date rape and not mentioning male participation.
Oh, but the paper does in fact mention the Swedish Democrats, as if the pro-Israel political party would be involved in antisemitic actions, while we all know that 90% of it comes from the Islamic community and traditional Left-wing racists (Fascists/neo-Nazis). This is fake journalism at its worst.
H/T Vasarahammer
NOTE: The former mayor of Malmo, Ilmar Reepalu, (Social Democrat) has been one of the key factors (as well as his party) in spreading anti-Jew vitriol in Sweden.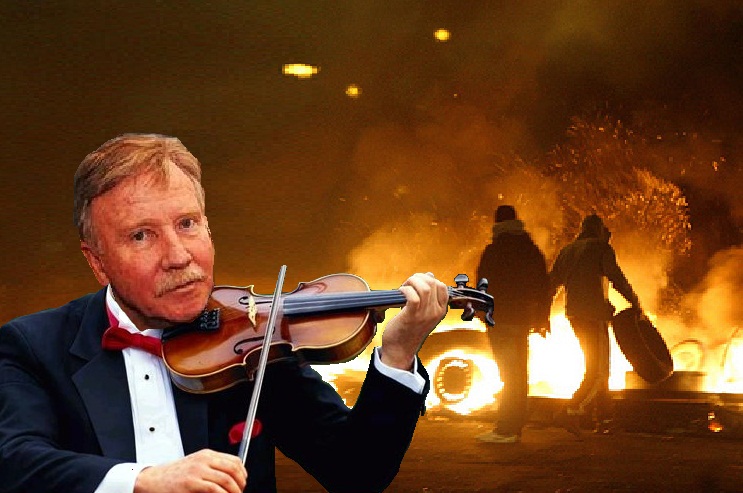 History should teach us a lesson
HBL: Malmö is experiencing a wave of anti-Semitic hate crimes. Hate crimes tend to easily  be imitated, so that Finland can prepare a similar trend.
Jewess Sara has been hanging fire blanket next to the door. At night, she lays out the kitchen plates on the hall floor for fear that someone will throw in a burning rag through the letterbox. Her front door has repeatedly been smeared with Stars of David in the past week.
Sydsvenskans Article (30.7) is not about Germany in 1938 but of Malmö in 2013. The number of hate crimes with anti-Semitic motifs have skyrocketed in Sweden's third largest city. During the years 2010-2011, a total of 44 hate crimes against the Jewish minority, over the past 18 months, the figure is up to 95 reported crimes.
The widespread anti-Semitism in Malmö has become a major political issue in Sweden, but the hatred has reached across the international news threshold. The main focus was the international Jewish organization, the Simon Wiesenthal Center when a recently warned all Jews to travel to the city.
Jew Hatred has a long history with mostly religious overtones, but the so-called modern anti-Semitism, which arose in the late 1800s, stems from the belief that the Jews plundered from unreasonable political and economic power. This is still a recurring myth in today's white power movement.
The protracted conflict in the Middle East also constantly adds new fuel to old prejudices.
The fact that Malmo has become a notorious center for racism is no surprise. Immigration is large, rising unemployment and social inequalities are growing. Sweden Democrats already have a strong foothold in Skåne and opinion polls predict a further roll.
It is naive to think that Finland would be spared from the new anti-Semitic wave with Malmö as the epicenter. Trends, both positive and negative, usually disembark the west and hate crimes tend to be imitated easily.
This spring, several people within the Jewish community in Helsinki, a letter from the police, who informed them that they are in an enemy register. The list, with the names and pictures of about 300 unwanted people, was discovered in connection with the arrest of two right-wing extremists in Jyväskylä.
Of all the reported hate crimes against Jews in Malmö have so far not a single one resulted in a conviction. Previously, files have not been particularly high priority, but a newly established hate group at Malmö police can hopefully change this. Only police action is not sufficient to eradicate racism, but the grim statistics, a strong signal.
Prejudice and hatred are often inherited. This requires a broad public effort by including the school, parents, politicians and cultural sector. A first step could be to make Goran Rosenberg's shattering book a short break on the road from Auschwitz to required reading.