Fist bumping all the way.
That is what Holder and Obama were all about before holding office, the same continues in office, so why should this come as a surprise. Daniel does us all a favor in highlighting this however.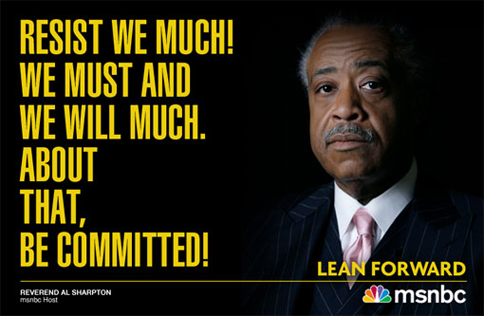 Holder's Department of Justice Helped Organize Sharpton's Anti-Zimmerman Rally
July 10, 2013 By Daniel Greenfield
There's an old saying. Don't teach your grandmother to suck eggs and don't teach Al Sharpton to organize a race riot. But Eric Holder clearly feels that he has something to contribute to Sharpton's hate rallies.
A division of the U.S. Department of Justice (DOJ) was deployed to Sanford, Florida in 2012 to provide assistance for anti-George Zimmerman protests, including a rally headlined by activist Al Sharpton, according to newly released documents.

The Community Relations Service (CRS), a unit of DOJ, reported expenses related to its deployment in Sanford to help manage protests between March and April 2012

CRS spent $892.55 "to provide support for protest deployment in Florida" between March 30-April 1, and $751.60 "to provide technical assistance to the City of Sanford, event organizers, and law enforcement agencies for the march and rally on March 31."