Highlighting this gets you the label of 'waycist'.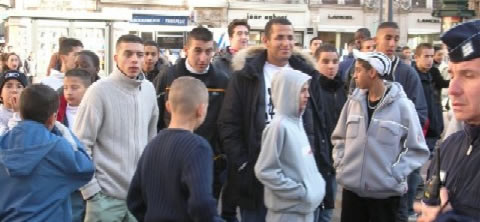 First from BadNewsfromTheNetherlands:
Moroccan Youngsters Increasingly Involved in Extremely Violent Criminality
Key figures in Dutch-Moroccan communities are extremely worried about the increasing extreme violent criminality among Moroccan youths. Ibrahim Wijbenga, a Moroccan social worker in Amsterdam said, "violence and weapons are becoming normal among Moroccan youngsters. This has already cost 12 lives…." He added that in a double murder in Amsterdam, weapons usually found in war situations were used. The problem is also no longer limited to criminals. One finds the same among youngsters with a job or are studying, when there is a quarrel, they may pull out a weapon.
Wijbenga and others want to start debates in mosques on this issue.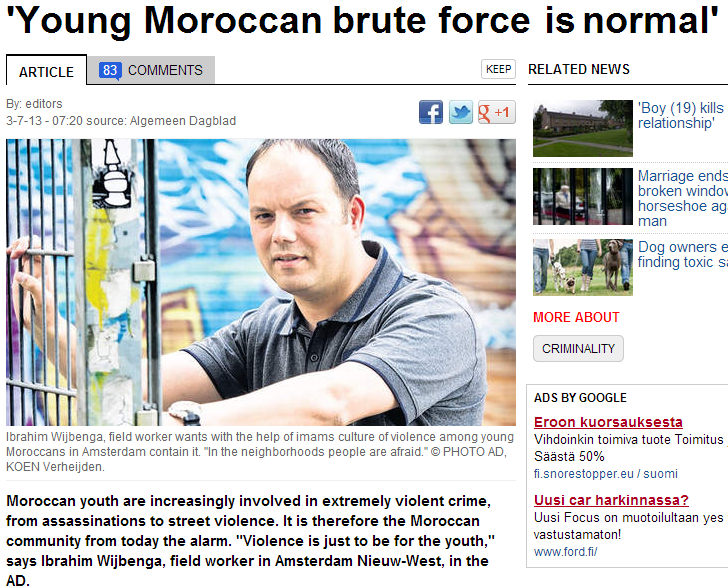 "Violence and destruction are simply to be among Moroccan youth. That has certainly taken for twelve lives and that can not, "simply says the son of a Dutch father and a Moroccan mother excitedly. Wijbenga and a group of other influential Moroccans (as imam Yassin el Forkani) throw from today's bombshell. They want to continue with panel discussions and with the help of imams in mosques, the issue of violence on the agenda. "The fear and concern in the Moroccan community about the increasing excessive violence and settlements in the criminal world," they summarize it.