Let em, and see them race for Karzai in Kabul to see him swing…..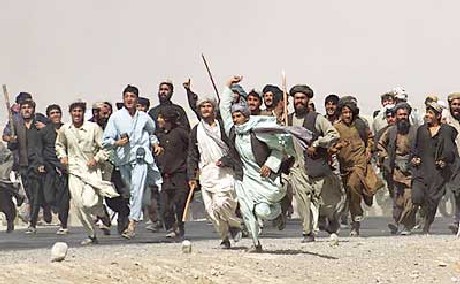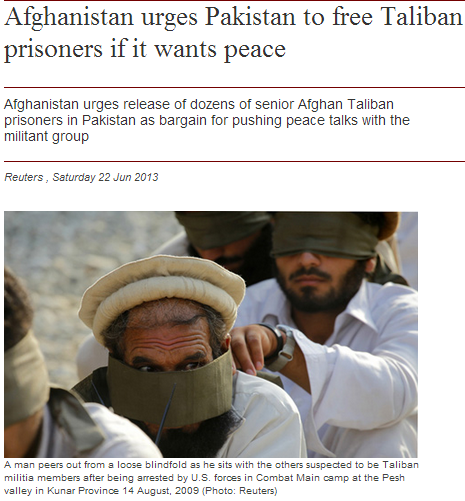 Pakistan could secure peace in Afghanistan by releasing dozens of senior Taliban prisoners to help kick-start the process, the Afghan foreign ministry said on Saturday, in remarks that underscore the issues vexing peace talks in Qatar.
The ministry's statement was a response to comments by the Pakistani foreign ministry on Tuesday, which welcomed the opening of a Taliban office in the Qatari capital of Doha, saying the country stood "ready to continue to facilitate the (peace) process to achieve lasting peace".
Afghanistan has long accused Pakistan of playing a double game regarding the 12-year-old war against the Taliban, saying its neighbour makes public pronouncements about peace but allows elements of its military complex to play a spoiling role.
"(If) Pakistan has the sincere determination to support the Afghan peace process … then the most useful and urgent step would be to release those Afghan Taliban leaders who have been arrested by Pakistani authorities," the Afghan foreign ministry said.
"The release of these prominent Taliban leaders would provide the High Peace Council of Afghanistan with the opportunity to start peace talks with them," it added, referring to a body set up by President Hamid Karzai in 2010 to seek a negotiated end to the 12-year war with a Taliban-led insurgency.