BON VOYAGE…..
My advice to the mayor of Antwerp, is to ask every single one of the jihadi wannabees to head for Syria, and stay there, and wipe their names from the city's civil registry as well.
H/T Anushirva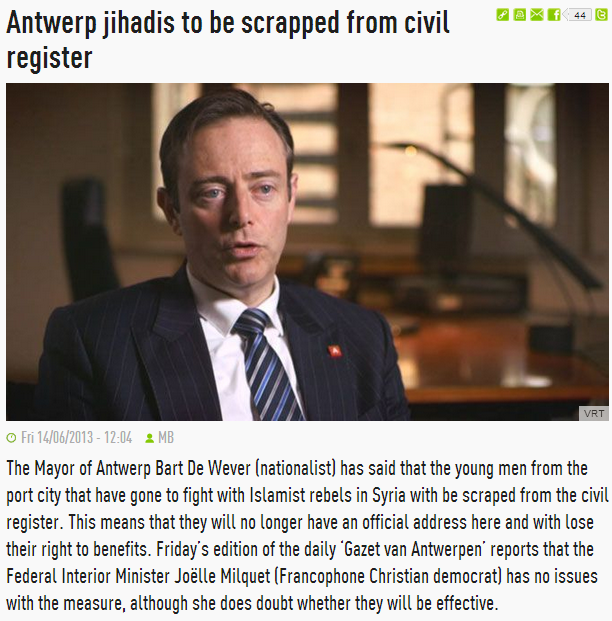 Scrapping these people from the civil registers is something that falls under my brief as Mayor."
"It's a long drawn-out procedure that has already been started up. Several checks have shown that they no long live in the city.
The Mayor of Antwerp also calls on young Muslims not to head for Syria this summer.
"Don't listen to the radicals. There is a big chance that you won't come back from Syria. It's hell over there", Mayor De Wever told the paper.
Mr De Wever added that he didn't believe that there was much chance that those already in Syria would return. "These Antwerp jihadis know that they will face prosecution. They will be detained if they show their faces here again."
Bart De Wever says that there 22 jihadis from Antwerp currently in Syria. They all had ties with the now defunct Islamist group Sharia4Belgium.
"They are all adults. Some are even married with children and have often taken their families over to Syria. They probably intend never to return", the Mayor of Antwerp told VRT radio news.