Ah yes, the ideal family……
Family face losing £200,000 home in landmark ruling after grandfather's terror training conviction 
Family face being evicted of Manchester home under anti-terrorism laws

Munir Farooqi convicted of attempting to recruit undercover officers

Family's supporters say they are being punished for another's actions

The case could shake up human rights law

By JAMES RUSH
PUBLISHED: 14:33 GMT, 12 June 2013 | UPDATED: 06:53 GMT, 13 June 2013
The family of a former Taliban fighter convicted of attempting to recruit two undercover police officers for jihad in Afghanistan face losing their £200,000 home under anti-terrorism laws.
Munir Farooqi, 56, was given four life sentences in September 2011 for running a 'recruitment centre' for home-grown extremists to go to Afghanistan to kill British troops.
His family have now spoken of how it is 'sickening' that they face being made homeless if Farooqi loses his High Court appeal next month against his conviction.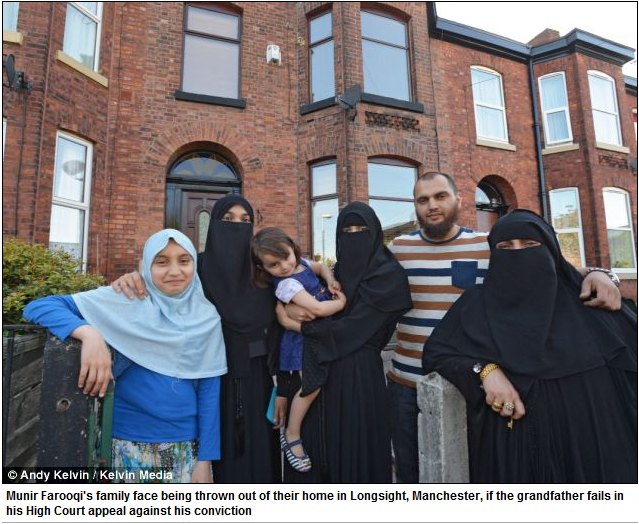 H/T: EDL Buck