Yet another jihad junky.
What would worry me is her surviving her jihad excursion and had made her way back to the West.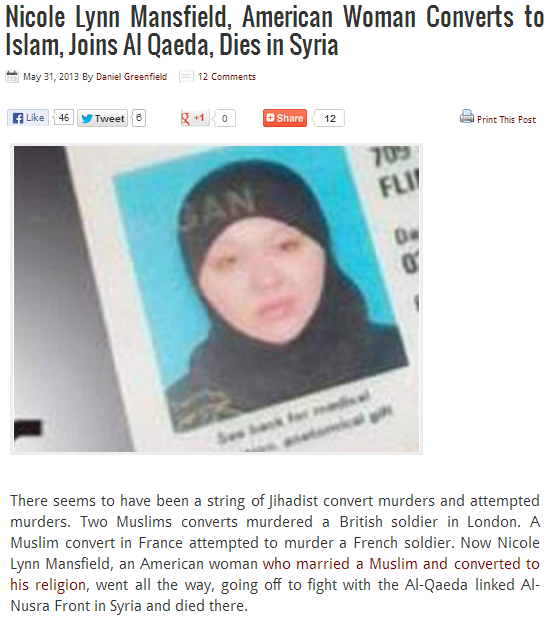 The report — from a Syrian media outlet called Breaking News on its website — sought to portray Mansfield as an extremist who was fighting with two other people from England; it said that government forces shot her dead along with her British companions. They reportedly had rifles, clips of ammunition, grenades and the flag of al-Nusra, a group related to al-Qaida.