Palis claiming Jews, but Elder suspects British soldiers.
The Elder is on the story before the Muslim supporters begin making hash out of it.
The British were engaged in what would certainly be considered war crimes today. And the casualty rates of some of these actions were high enough to justify mass graves. There is also no doubt that many civilians were also killed, although the papers I've seen are reluctant to go down that path.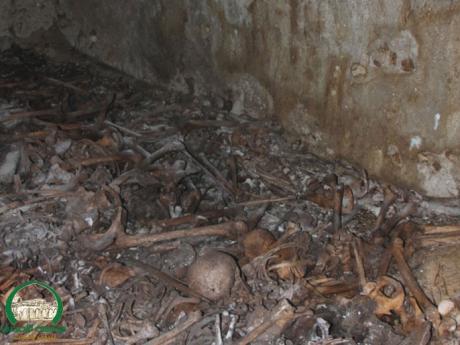 Mass graves in Jaffa – but who killed them?
Over the past couple of days the Arab media have been reporting on the discovery of mass graves of Arabs in Jaffa.
The Al Aqsa Foundation made the discovery and naturally they want the world to assume that these Arabs were killed by Jews:
Six mass grave sites dating back to the 1936 Palestinian uprising and the 1948 Nakba were discovered around the Jaffa cemetery, the al-Aqsa Foundation for Endowment and Heritage reported Wednesday, revealing hundreds of bodies of Palestinians killed by Zionist forces.
"During [the foundation's] repair and maintenance work on the [Kazkhana] cemetery, we discovered nozzles to dig into the ground where we found the mass graves…including hundreds of skeletons and human remains of rebels, martyrs and civilians who perished during the Nakba," head of the Islamic Movement in Jaffa, Sheikh Mohammed Najem, said in the report.
The foundation has proved the remains date back to the victims killed in the 1948 war, whether from bombings and shelling of residential neighborhoods or snipers located around the city, the report said.
"The Kazkhana cemetery has exposed the historical facts that Israel has tried to hide and erase for over 65 years relating to the massacres committed by Zionist gangs during the 1948 Palestinian Nakba," it read.