And they should be……..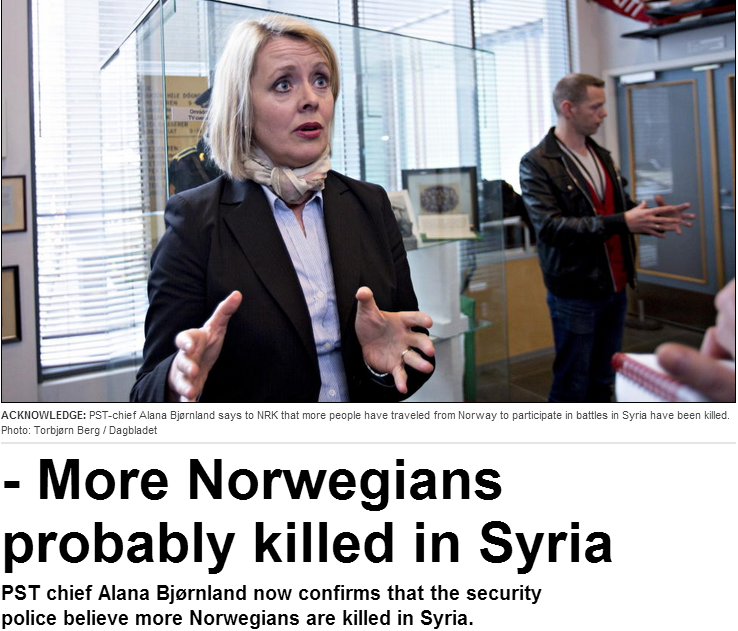 Several people who have traveled from Norway to participate in combat operations in Syria have been killed, says the PST-head Benedicte Bjørnland to NRK.
– There is a growing concern for us that more traveling to Syria to join the fighting. We know several people with Norwegian association who have traveled to Syria have been killed, says Bjørnland to NRK.
After the Dagbladet know it is not confirmed more deaths than the three became known last fall.
Dagbladet wrote last December that the man in twenty years from Fredrikstad was killed in Syria.
His family has always maintained that he was in Syria to conduct humanitarian relief work, they have rejected the husband participated in the Civil War.
A few weeks later, TV2 reported that two Norwegian nationals had been killed during the harsh military battles in the civil war-torn country. The men should have traveled to Syria to fight against the regime.