Let the apologists try to spin this one.
This kind of unconnected indiscriminate jihadi terrorism, like the one that just took place in London, is directly related to al-Qaida's change in strategy.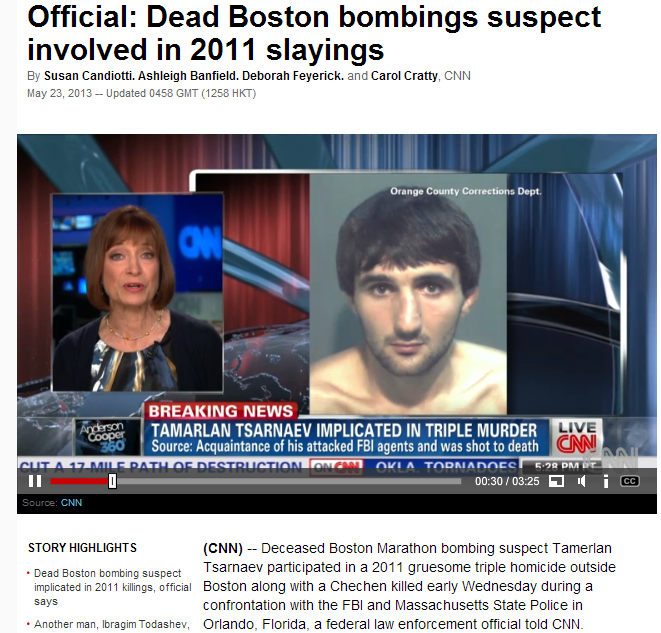 By Susan Candiotti. Ashleigh Banfield. Deborah Feyerick. and Carol Cratty, CNN
May 23, 2013 — Updated 0458 GMT (1258 HKT)
(CNN) — Deceased Boston Marathon bombing suspect Tamerlan Tsarnaev participated in a 2011 gruesome triple homicide outside Boston along with a Chechen killed early Wednesday during a confrontation with the FBI and Massachusetts State Police in Orlando, Florida, a federal law enforcement official told CNN.
Ibragim Todashev, who died during the interview with authorities, not only confessed to his direct role in slashing the throats of three people in Waltham, Massachusetts, but also fingered Tsarnaev in the deaths, the official said Wednesday.
Todashev was being questioned about the slayings and his acquaintance with Tsarnaev.
Todashev attacked an FBI agent, who shot him dead, a federal law enforcement official with direct knowledge of the case told CNN.