It's what they fear most, female empowerment.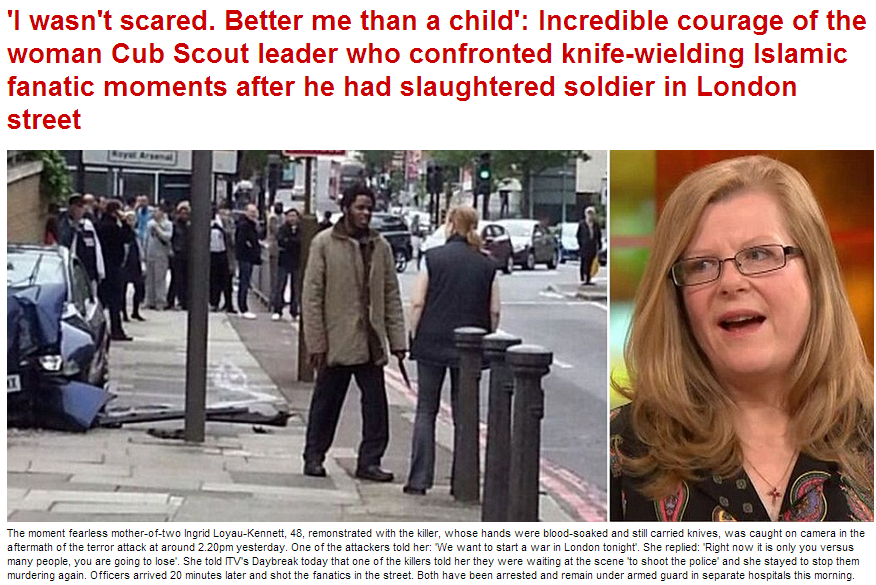 A Cub Scout leader who confronted an Islamic fanatic after he had executed a soldier in a Woolwich street said today: 'I wasn't scared. Rather me than a child.'
The moment fearless mother-of-two Ingrid Loyau-Kennett remonstrated with one of the killers, whose hands were blood-soaked and still carried knives, was caught on camera in the aftermath of the terror attack.

The 48-year-old jumped off her bus when she saw the tragic soldier's body lying in the south-east London street, checked his pulse and then tried to talk to the men who hacked him to death.
One told her: 'We want to start a war in London tonight'.
She replied: 'Right now it is only you versus many people, you are going to lose'.